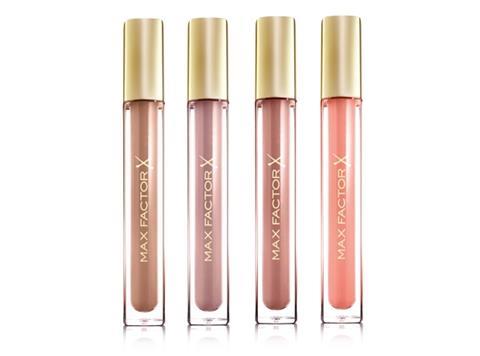 Shares in beauty giants Coty and Procter & Gamble (PG) slipped 4.7% to $30 and 0.4% to $80.66 respectively as investors weighed up the benefits of the $12.5bn deal for P&G's beauty business.
The merger would make Coty, which makes Calvin Klein perfume, one of the world's largest beauty companies, with combined annual revenues of more than $10bn.
P&G has been looking to offload the 43 brands, including Clairol, Wella, Max Factor and Hugo Boss and Dolce & Gabbana perfumes, as part of a plan to narrow its focus on fewer, faster-growing brands in a bid to kick-start growth at the group.
"This represents a significant step forward in the work to focus our portfolio on ten categories and 65 brands that best leverage P&G's core competencies," said P&G chairman, president and chief executive AG Lafley.
"We have leading global brand positions in these categories, consumer preferred products and leading brands in the largest markets. These businesses and brands have historically grown faster and have been more profitable than the balance. We expect these ten categories to grow and create value as we focus the energy and resources of the company exclusively on them."
The P&G beauty business generated revenues of $5.9bn in the year ended June 2014, with adjusted earnings of $1.2bn.
Coty chairman and interim CEO Bart Becht added: "There is no question that with the broader offering of leading brands, strong brand support, the development of a better pipeline of innovative products and the much broader geographical reach and scale, Coty will strengthen its competitive position and ability to capitalize on revenue and profit growth opportunities over time."
The complicated transaction will be executed through a 'Reverse Morris Trust' structure, which involves the separation of the P&G beauty business followed by a merger of the with a subsidiary of COTY. However, P&G has not yet decided whether the separation will be a 'spin-off' – in which its shareholders could exchange shares for those of Coty and the new beauty businesses – or a 'split-off' – where it would establish a separate entity to hold the brands to be transferred to electing P&G shareholders in a "tax efficient transaction".
P&G shareholders would own 52% of the combined business, while Coty's existing shareholders will own 48%.
The deal is expected to complete in the second half of 2016, pending regulatory approvals.