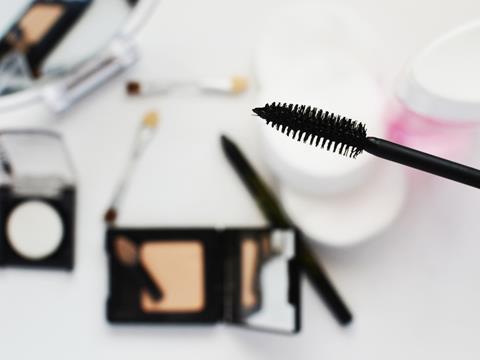 Top story
US consumer group Coty has bought a stake in the cosmetics company of Kim Kardiashian West, valuing the business at US$1bn.
Coty has announced it has struck a deal to acquire a 20% ownership interest in KKW Beautyfor US$200m.
Coty will have overall responsibility for the portfolio's development in skincare, haircare, personal care and nail products.
Together, Coty and Kardashian West will focus on entering new beauty categories and global expansion beyond her existing product lines. Kardashian West and her team will lead all creative efforts in terms of product and communications initiatives "building on her remarkable global reach capabilities through social media".
Coty said the transaction is another step in Coty's "renewed emphasis" on its beauty business and "ongoing transformation into a more agile, focused company".
The deal follows Coty's acquisition of a 51% stake in Kardashian West's half-sister Kylie Jenner's brands in January.
Coty chairman and CEO Peter Harf commented: "Kim is a true modern day global icon. She is a visionary, an entrepreneur, a mother, a philanthropist, and through social media has an unparalleled ability to connect with people around the world. This influence, combined with Coty's leadership and deep expertise in prestige beauty will allow us to achieve the full potential of her brands."
Kim Kardashian West commented: "Partnering with an established organization like Coty will be instrumental in the advancement of my brands as their global reach allows for faster expansion so people around the world are able to experience new launches first hand. This relationship will allow me to focus on the creative elements that I'm so passionate about while benefiting from the incredible resources of Coty, and launching my products around the world."
The acquisition is expected to close in the third quarter of its 2021 financial year.
All the business's products will be sold through leading luxury beauty retailers as well as owned digital channels.
Morning update
UK GDP shrank by the most since 1979 in the first quarter of 2020, despite only including a single week of the coronavirus lockdown, according to official figures.
The Office for National Statistics said the country's GDP dropped by a quarterly 2.2% in the first three months of 2020, a sharper drop than economists had been expecting.
This representing the largest quarterly fall since the third quarter of 1979 when it also fell by 2.2%.
When compared with the same quarter a year ago, UK GDP decreased by 1.7% in the first quarter year-on-year.
Household consumption declined by 2.9% in the quarter, revised downwards by 1.2 percentage points from the first quarterly estimate; this is now the largest decline in household consumption since 1979.
Meanwhile, UK-based distiller The British Honey Company has agreed a share swap partnership with Florida-based List Distillery, to help broad its business in the US.
The agreement will see the BHC obtain a 10% membership interest in List and the owners of List receiving 425,532 new ordinary shares in the Company with an approximate value of £500,000 on the day of signing, representing approximately 4.5% of BHC's issued share capital.
BHC has been trading with List for the past 12 months and has successfully launched a Florida Rum and a Bourbon in the UK and initial sales are "promising".
This month BHC has exported a consignment of London Dry Gin to List which will be bottled and marketed in the US under its 1606 brand.
BHC and List expect to continue to develop a close trading partnership with more collaboration on distilling and marketing their spirit ranges.
BHC acknowledged that trading for small international distilleries into the USA is "challenging" and expects that the partnership will enable distribution of its products through the channels already developed by List.
"Given the fragmented nature of the US retail spirits market, BHC considers this to be a highly cost-effective way of market entry and penetration," the company stated.
"Over the course of the next five years the company wishes to expand the range and volume of products sold into the US market and this may be achieved through organic growth or through selective acquisitions."
List has also worked with BHC during the COVID-19 pandemic and devoted some of its production to the manufacture of alcohol-based hand sanitiser. BHC has introduced one of its hand sanitiser customers, OpenClean to List and they are now providing OpenClean with products for the US market.
Both BHC and List have experienced a strong sales surge during the last three months with sanitiser sales filling the spare production capacity of both companies.
BHC achieved 240% over its sales budget over the past 3 months and List 250% over budget.
Neither company expects this extraordinary growth to continue throughout the year as sales of hand sanitiser are expected to reduce as the pandemic retreats. However, both companies remain committed to supplying the hospitality marketplace with sanitiser products and see it as providing a solid base of sales and a smoothing out the seasonal spikes in sales of spirits.
Elsewhere, US and European grocry giant Ahold Delhaize announced today that the full proceeds of the company's first 'sustainability bond' have been used to support the increased consumption of sustainably sourced products and reduced the company's climate impact and increase sales of healthier products.
Ahold Delhaize raised €600m in June last year, becoming the first retailer to issue a euro-denominated sustainability bond.
The largest portion of the proceeds – €432 million – were used to further expand sourcing of sustainable seafood, coffee, tea, and cocoa. In addition, some of the proceeds were allocated to the production cost of the 'Urban Farm' on the roof of a Delhaize Belgium store.
Furthermore, €161m was invested in renewable energy installations, energy efficient equipment, refrigeration improvements, and green buildings
The remainder of the proceeds were used to implement and expand healthier eating initiatives while maintaining affordability, including R&D for reformulated products and the marketing and distribution of healthier products.
Miguel Silva Gonzalez, treasurer of Ahold Delhaize, commented: "Through this first experience in connecting our health and sustainability ambitions with company financing, we learned there are many investors who are both eager to support the transition to a more sustainable food future and share with us their learnings.
"Those learnings informed our recent sustainability actions, and we're very optimistic about future potential for sustainability-linked financing."
On the markets this morning, the FTSE 100 has fallen back 0.5% to 6,196.8pts.
Early risers include McBride, up 3.2% to 62.3p, PayPoint, up 2% to 624.2p and WH Smith, up 1.9% to 1,068p.
Fallers so far include Hotel Chocolat, down 1.7% to 304.9p, B&M European Value Retail, down 1.2% to 393.1p and Kerry Group, down 1.1% to €109.40.
Yesterday in the City
The FTSE 100 started the week on the front foot, rising 1.1% to 6225.8pts.
Premier Foods continued its good run following its annual results last week, rising a further 6.2% to 71.7p.
Other risers included PureCircle, up 2.3% to 98.6p, Just Eat Takeaway.com, up 2.3% to 8,630p and Reckitt Benckiser, up 2.1% to 7,420p.
The day's fallers included Nichols, down 6.1% to 1,300p, PayPoint, down 4.7% to 612p, AG Barr, down 4.6% to 452p, Greggs, down 2.5% to 1,641p and Glanbia, down 2.2% to €10.22.