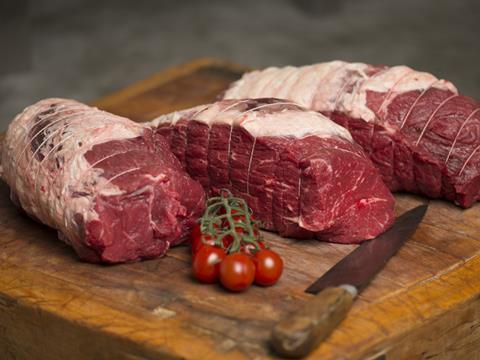 Dawn Meats and Dunbia have completed the merger of their UK businesses after receiving the go-ahead from the UK's Competition and Markets Authority.
The companies announced this morning the completion of strategic partnership and acquisition first agreed in May 2017.
The new joint venture will comprise the UK operations of both organisations and trade as Dunbia.
It will be managed by former Dunbia CEO Jim Dobson as CEO, and Dawn Meats CEO Niall Browne as executive chairman.
In the Republic of Ireland, Dawn has acquired Dunbia's operations, and now has 9 facilities (including 5 abattoirs), following the addition of two complementary Dunbia facilities - one abattoir in Slane, and one boning hall in Kilbeggan.
The combined businesses in the UK and Ireland will process approximately 900,000 cattle and 2.6 million sheep annually. It will process beef and lamb from 15 facilities across Scotland, England, Wales and Northern Ireland.
The CMA conducted a phase 1 investigation into the merger, but found it does not give rise to competition concerns relating to both the purchase of livestock from farmers and the supply of unprocessed and processed meats to customers across the UK.
"The companies do not currently compete strongly for the purchase of livestock," the CMA said. "They also would continue to face strong competition from alternative suppliers in the supply of unprocessed and processed meats."
Niall Browne, CEO of Dawn Meats said: "We are very pleased to have successfully concluded this process and can now look to deliver the benefits that we believe this transaction will bring for our customers, staff and suppliers. Our focus will continue to be on quality and sustainability across 3 leading national businesses: Dawn Meats in Ireland, Dunbia in the UK and Elivia in France."
Jim Dobson, CEO of Dunbia said: "I am excited today to be introducing a fresh look for the new Dunbia business in the UK. The partnership will ensure that we can grow as a leading supplier in the UK market and deliver long-term solutions for our customers and a strong relationship with our farmer suppliers."