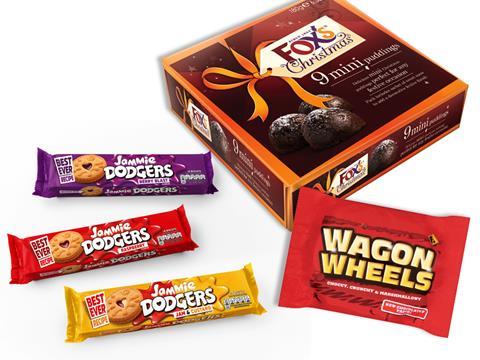 Specialist M&A advisory boutique Stamford Partners has been snapped up by US investment bank Piper Sandler.
The deal will bolster Piper Sandler's M&A expertise in the food and drink space in the UK and Europe.
Founded in 1997, London-based Stamford Partners is offers investment banking services to European businesses in the food and beverage industry, as well as related consumer sectors.
Stamford has advised the likes of Burton's Biscuits on its sale to Ferrero, the acquisitions of Addo Food Group and Winterbotham Darby by French PE giant PAI Partners and the sale of Pasta Evangelists to Italian food group Barilla. Most recently, the firm worked on the acquisition of fish supplier Foppen by Hilton Food Group and the sale of Saxon Foods to Tuber Produce.
The Stamford Partners team, led by the firm's three partners Damian Thornton, Simon Milne and Alastair Mathieson, added another "industry-leading advisory practice" to the Piper Sandler platform and broadened the US group's European investment banking capabilities.
"Stamford Partners offers differentiated, best-in-class M&A advisory services tailored to the unique needs of clients in the European consumer industry," said James Baker, global co-head of investment banking at Piper Sandler.
"The addition is complementary to our existing consumer practice and creates significant opportunities to further expand our reach in partnership with them."
Stamford chairman Damian Thornton added: "We are very proud of the position Stamford Partners has established in European food & drink M&A over the last 24 years as a result of our unwavering commitment to experienced, insightful advice driven by our deep understanding of sector dynamics and rigorous M&A standards.
"We are excited to be partnering with a firm that shares our commitment to providing quality advice based on sector expertise. Our team will remain the same, as will our strategy and the way we approach the market. By joining Piper Sandler and its market-leading consumer franchise, we can accelerate our growth and broaden our offering to clients, whilst staying entirely true to our underlying principles."
The transaction is expected to close in the first quarter of 2022 and is subject to obtaining required regulatory approvals and other customary closing conditions.
Piper Sandler was founded in 1895 and is headquartered in Minneapolis, with offices across the US and in London, Aberdeen and Hong Kong.