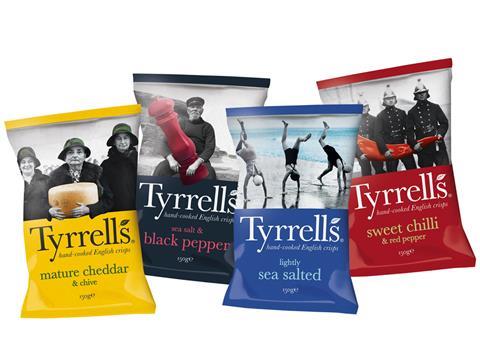 M&A activity in the UK food and drinks manufacturing sector slumped last year as the fallout from Brexit squeezed profits and put off buyers, according to a new report.
The number of deals targeting the industry fell 25%, with just 27 transactions of UK food and drinks businesses in 2016 – down from 36 in the previous 12 months, figures from commercial law firm EMW showed.
The total value of deals in the food and drinks space also dropped from £4.5bn to £460m during the year.
Potential buyers were waiting to assess the long-term impact of the devalued pound, higher input costs and rising commodity prices would have on their targets before making a bid, EMW said.
"The UK food industry, particularly the smaller players with undifferentiated products, was hit hard by the fall in sterling," EMW consultant Sebastian Calnan added.
"Added to this, UK companies who might previously have looked to expand have put these plans on hold. As long as political uncertainty does not increase, we should see appetite pick up again."
Health food companies and brands with a premium offering were still able to attract buyers looking to capitalise on the ongoing popularity of artisan or premium foods and rise in the 'clean eating' trend, EMW said. The law firm highlighted the £300m acquisition of crisps manufacturer Tyrrells by US group Amplify Snacks and the takeover of artisan coffeemaker Matthew Algie & Company by Tchibo, a German chain of coffee retailers and cafés, as examples of businesses that were sold in 2016.
"Companies that sell artisan goods and healthy food options are being seen as very attractive to investors due to their increasing popularity and pricing power," Calnan said.
"Clearly food companies that can present themselves as growth stories are going to attract a premium amongst bidders. It is exactly the same story in the beverage market where artisan UK beer producers like Brewdog are attracting mouth-watering multiples.
"Low-growth food categories have found it hard to dictate terms with the supermarkets which are still fighting a fierce price battle with Aldi and Lidl."