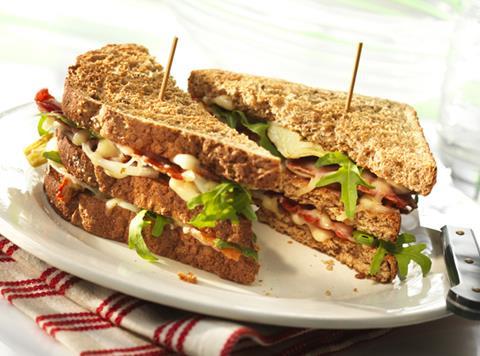 Sandwich filling manufacturer Freshpak Chilled Foods has been sold to a new private equity owner after takeover talks with Adelie broke down.
US investment firm Sun Capital Partners has completed the deal after it looked to have been beaten to the punch late last year by Adelie.
It emerged in January that the transaction, agreed in principle, had been thrown into doubt as a result of technical problems. Corporate finance boutique Spayne Lindsay, appointed in 2015 by Irish investor Jaguar Capital to sell Freshpak, has after two months of discussions now sold the business to Sun Capital, which was involved in talks at the same time as Adelie.
City sources have questioned Adelie owner HIG Capital's appetite for the deal as The Grocer discovered the food-to-go supplier replaced chairman Per Harkjaer and CEO Gavin Cox with new management.
Sun Capital, established in 1995 and with offices across the globe, has over $9.1bn of capital under management and typically targets businesses in a range of industries, with revenues between $50m and $500m. Its last investment in a UK consumer goods business came in October with the acquisition of Finlays Horticulture, since renamed Flamingo Horticulture, which supplies fresh cut flowers and premium prepared fresh vegetables to the likes of Tesco, Marks and Spencer, Sainsbury's and Waitrose.
Freshpak is one of the biggest suppliers in the UK sandwich fillings category counting all the major supermarkets as customers, as well as the convenience and food service sectors. It is also the UK's biggest producer of hard-boiled eggs. Sales climbed 23% to £68.7m in the year to 3 January 2015 thanks to the booming UK food-to-go sector, with pre-tax profits rising fourfold to £3.4m, according to the latest accounts.
Jaguar Capital has exited Freshpak after almost eight years following the sale to Sun Capital, with MD Keith Foreman still in place running the business.
All parties involved declined to comment.