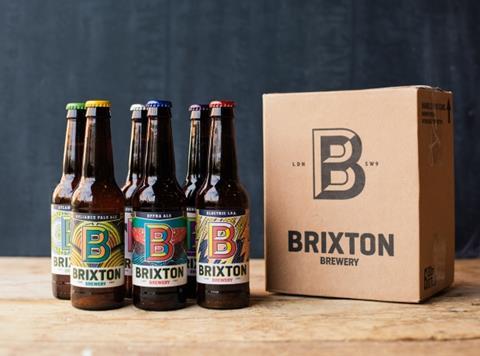 Heineken has snapped up a 49% stake in London's Brixton Brewery, with plans to expand the craft brand's facility and expand its market presence.
The Dutch brewing giant's undisclosed investment will go towards moving the four-year-old Brixton Brewery to a new site less than a kilometre from its current home, which will almost quadruple production to 60,000 pints a week. It is expected to be in operation by 2018,
Brixton, whose beers include Low Voltage Session IPA, Atlantic APA, Effra Ale and Electric IPA, had established "a relationship of mutual trust and respect" with the Heineken, said Brixton co-founder Xochitl Benjamin. "We look forward to rewarding our extremely hard-working team, and creating around 30 more jobs locally, while making our beers more available."
The brand would seek to add cans to its range for the first time and turn its tap room into a "community-focused space for enjoying our beers and hosting events" Benjamin added.
"We are hugely proud of our success story, and see this partnership as the ideal way to keep the important things - the beer character, Brixton and our team - the same, while growing and evolving."
The news marks another step into the craft market for Heineken, which acquired all remaining shares in Californian craft brewery Lagunitas earlier this year for an undisclosed amount, following the purchase in 2015 of an initial 50% stake in the business.
Brixton was "already known for beautiful beers" said Heineken's brewing and operations director Jochen Van Esch. "Our partnership allows them to stay rooted in the community while building a new brewery to meet the huge demand for their beers.
"By investing in a minority stake we provide the investment they require to grow, while ensuring they retain full control, running Brixton Brewery as an independent business."