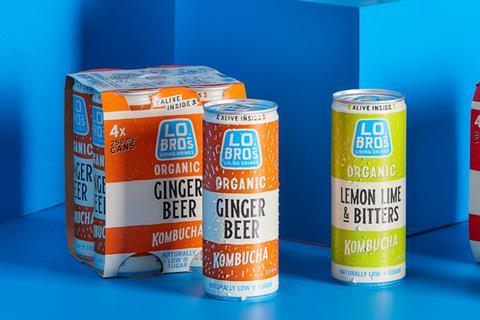 Health foods supplier Soulfresh has netted a £26m cash injection from investment firm True.
True has taken a 43% stake in Soulfresh, which owns 11 brands across a swathe of categories such as Lo Bros kombucha, Nutty Bruce plant-based milk and vegan chocolate brand Pico.
The investment firm said the move would "support the brands in achieving continued scalable growth and international expansion" with its "unique business model", which includes an innovation hub and a partnership programme with the likes of Waitrose, M&S and Morrisons.
"Alongside this global grocery network, True's Live Network will also be utilised to help identify next-generation marketing solutions, products and emerging technologies to help grow the presence of the brand, both domestically and internationally," the firm said.
The deal will also see former Grenade chairman and Burton's Biscuit Company CEO Ben Clarke join the board of Soulfresh as an independent chairman.
Soulfresh was "at the epicentre of the global health, wellness and sustainability mega-trends with a focus on R&D and innovation that is market-leading", said True founder Matt Truman.
"We have been looking for the right partner to take our fast-growing, innovative global business to the next level and have found that in True," added Soulfresh CEO Didi Lo. "Matt and his team are genuine entrepreneurs and not only have the retail and consumer expertise but are a great cultural fit for Soulfresh."
Part of the investment was contributed by fellow firm Soros Capital Management, which will be managed by True.