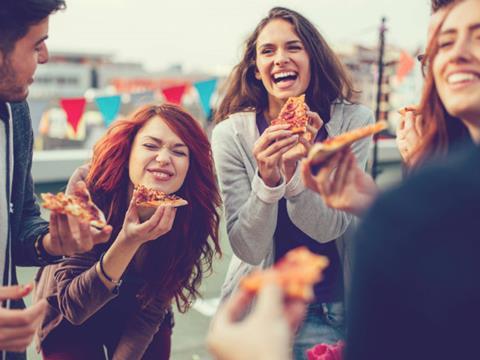 As soon as news emerged of Just Eat's (JE) £9bn merger with Dutch contemporary Takeaway.com speculation started to mount that the agreement could be far from the end of the story amid the flurry of activity in the online food delivery sector.
Just Eat confirmed on Monday it had agreed terms over an all-share merger to create to create Just Eat Takeaway.com and at a combined value of £9bn "one of the largest online food delivery companies in the world".
The agreement could bring to an end a tricky period for Just Eat, which has come under activist shareholder pressure for its "unambitious" growth plans amid intensifying competition from Uber Eats and Deliveroo and lost its CEO Peter Plumb in January with a replacement yet to be named.
The deal with Takeaway.com would seem to solve both of these issues, with activist investor and agitator for a deal Cat Rock Capital Management a major shareholder in both businesses and the new group having a ready-made CEO in Takeaway.com boss Jitse Groen.
Barclays said the deal "makes long-term sense", noting: "Just Eat shareholders would be getting the best operator in the space to run the business – a notable shift from missed execution from management in the last few years."
Analysts at The Share Centre added: "Just Eat and Takeaway.com have complimentary portfolios where they don't currently compete with each other geographically and the merger indicates the need for consolidation in an industry where economies of scale are all-important."
However, others suggested the terms of the deal – which valued Just Eat shares at 731p, a skinny premium of 15% - were not overly generous. Just Eat shares had been trading close to 900p a year ago and reached over 800p as recently as March.
Notably, Just Eat shares surged to 833.1p on the news and by Thursday lunchtime were still trading at 759.2p – well above the deal price and suggested a market belief that a higher counter offer could yet come in.
Analysts pointed to the growth ambitions of Naspers, which owns a stake in Takeaway.com via Delivery Hero, Uber or Deliver and Amazon – after the latter took a stake in the former – as potential rival suitors. While Jefferies suggested a counter-bidder could emerged from outside the sector, such as private equity or Japan's SoftBank.
Olivetree analysts cautioned that any suitor already with UK operations could face regulatory issues. "In the last few years alone there has been a raft of consolidation in this space and it would be expected that a number of the large players would look at an asset like Just Eat… However, with Just Eat nearly 50% exposed to UK markets, the CMA's interest in Amazon's investment in Deliveroo could highlight a potential impediment for such a deal."