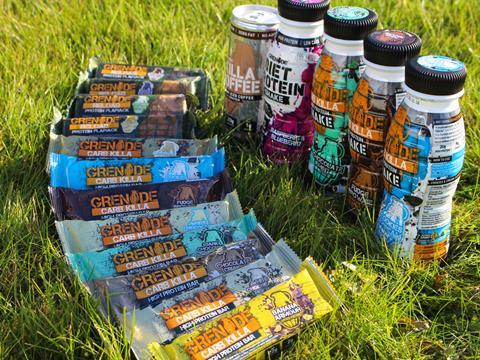 Sports nutrition player Grenade is set for a multimillion-pound bidding war after private equity owner Lion Capital appointed advisors to explore a sale.

Lion Capital, which acquired a majority stake in Grenade two years ago, is understood to have appointed Harris Williams to kick off a sale process for the Carb Killa maker, City sources told The Grocer.

When Lion first invested in Grenade in 2017, acquiring a majority stake from Grovepoint Capital and co-founders Alan and Juliet Barratt, the brand was valued at £72m, more than double the £35m paid by Grovepoint in 2014.

The Solihull-based business, which started in 2009 selling fat-burning pills, has seen significant growth in recent years after reaching beyond sports nutrition into protein bars, biscuits, shakes and spreads, featuring indulgent flavours like White Chocolate Cookie and Birthday Cake.

Increased supermarket listings, both within the UK and internationally, helped Grenade sales rocket to £29.1m in 2017 up 75% from £16m the previous year. Pre-tax profits rose 29% to £5.4m the same year.

For 2018, Grenade's revenues are thought to have jumped to £40m, with Carb Killa now the third-biggest chocolate bar brand in UK supermarkets, it claimed.

The potential sale comes amid a flurry of deals in the sector, including the $1bn sale of US protein bar company Quest Nutrition to The Simply Good Food Co last week, and the acquisitions by Hershey of sweet nutrition bar maker One Brands for $397m and a significant stake in Irish confectionery bar startup Fulfil Nutrition, both completed this month.
Big brands are rushing to snap challenger health-focused companies as consumer demand for sports supplements and protein bars has grown significantly expanding beyond just athletes and fitness enthusiasts to enter the mainstream confectionery aisles.
The category gained over 20% extra value in 2018, making it the fastest-growing sector.

Grenade, Lion Capital and Harris Williams all declined to comment.