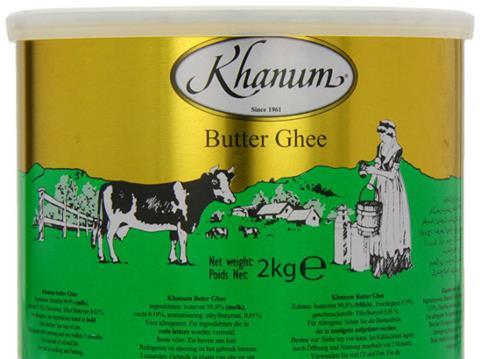 Dairy group Meadow Foods has extended its reach in the ingredients market with the acquisition of butter ghee producer Roil Foods, for an undisclosed sum.
It is the first deal at Meadow since US private equity firm Paine Schwartz Partners took an undisclosed stake in the processor in late 2016 to help fund organic growth and strategic acquisitions.
Wrexham-based Roil Foods manufacture edible dairy-based oils, including organic AMF, concentrated butter and butter ghee – none of which Meadow Foods currently produce.
The ability to make these new products, in addition to Meadow's AMF and butter, would enhance the company's offering to customers across Europe and rest of world, as well as expand the packaging range offered, the group said.
"This acquisition will further strengthen our portfolio of quality dairy ingredients and marks the next step in the delivery of the ambitious growth plans we have for the business," Meadow CEO Mark Chantler added.
"There are obvious operational synergies between the businesses and we're excited by the opportunity to extend our range and reach into new markets and product lines."
Revenues at Roil surged 52% to £58.5m in the year ended 30 June 2017 – despite a 15.3% decline in volumes – as a result of the rapid jump in butterfat prices coupled with strong world demand throughout last year, according to the latest accounts at Companies House.
Meadow, the UK's largest independently owned dairy group, operates from sites in Chester, Peterborough and Holme-on-Spalding Moor. It employs more than 275 staff and handles in excess of 650 million litres of milk each year direct from more than 650 farmer suppliers from across the UK.
Sales at the group returned to growth in 2017 – up 18.6% to £270.7m – as milk and dairy prices began to rise again after three years of heavy declines. Meadow's revenues have tumbled from £420m in the 2013/14 to £228.3m in 2015/16 as falling milk prices hit the group.