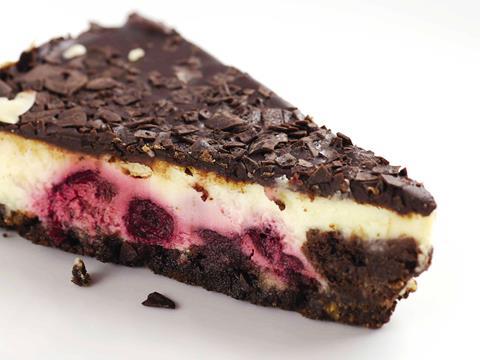 French patisserie manufacturer Mademoiselle Desserts has swallowed Ministry of Cake as part of plans to expand its UK presence.
The deal provides a sweet return for LDC, which backed an £11m MBO to acquire the foodservice supplier from Greencore in 2014.
Mademoiselle has been owned by investment firm Equistone since 2013 and employs more than 1,000 staff across seven sites, with four in France, one in the Netherlands and two in UK following the takeover of Speciality Desserts (now Mademoiselle Desserts Corby) in 2012 and The Hand Made Cake Company in 2014.
It recorded revenues of more than €200m in 2016, with 45% generated outside of France, and supplies the likes of Carrefour, Marks & Spencer and Brakes.
Ministry of Cake CEO Chris Ormrod, who led the MBO, and the management team will continue to run the business after becoming shareholders in the Mademoiselle group as part of the deal.
"We are right in the middle of Mademoiselle's sweet spot when it comes to growth plans and they want to be where we are," he told The Grocer.
"The foodservice market is under consolidated and this deal represents the first real attempt to try and consolidate a particular sector of the foodservice supply base."
Ministry has been in business for more than 150 years and today employs 400 staff across two sites in Taunton and at sister business Ministry of Pudding in Torquay.
It has been transformed since the MBO, with Ormrod turning around a £1.3m loss in 2013 to a £1m profit in the year to 30 September 2015 and sales recovering from below £20m to £25m.
Revenues have surged another 20% to just past £30m in 2015/16, with a substantive growth in underlying profits to more than £3.5m, Ormrod added. Christmas sales rose 10% year on year, with one million slices of Yule log sold, to put Ministry on track for further growth in 2017.
The group also exports into 15 countries, with recent wins in Turkey and Russia, with overseas sales currently accounting for 12% of the business. Ormrod said Mademoiselle would help it ramp up exports to around 20% in time.
The transaction value is currently unknown but weakness in the pound since the Brexit vote last year and a favourable euro exchange rate is thought to have sweetened the deal for Mademoiselle while still providing LDC with a strong return on its investment.
Mademoiselle has had an active buy-and-build strategy since the investment by Equistone, with the takeover of Ministry coming soon after the October acquisition of Dutch pastry manufacturer Quality Pastries.