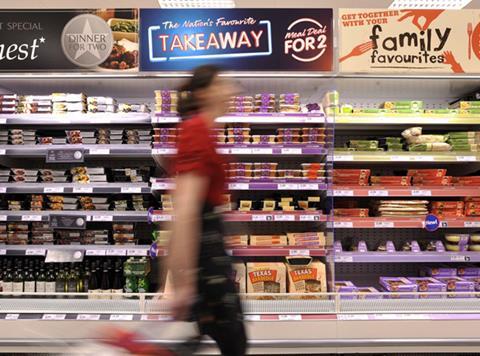 UK ready meals supplier Oscar Mayer has been bought by German private equity player Deutsche Beteiligungs (DBAG) as it seeks to build a new European food group.
DBAG is creating a new holding company to combine Oscar Mayer with its simultaneously announced acquisition of German chilled meatballs and burgers manufacturer Abbelen.
Terms of the deals were undisclosed, but DBAG said it will hold "about 90%" of the equity of the new holding company, with management and senior execs at the two acquired companies holding the balance of shares.
Initially, about €80m in equity has been invested for the new group's first two acquisitions
"The objective is to further build the companies' product range and internationalise the group's distribution activities more strongly, to which add-on acquisitions will also contribute," DBAG stated.
Helmut Morent and Francois Legrain will lead the newly created group – the pair of senior food industry execs sourced the "initial" two acquisitions.
Both Oscar Mayer and Abbelen were previously family-owned businesses.
Oscar Mayer operates four sites in England and Wales with a staff of 2,650 producing more than three million chilled prepared meals and snacks a week.
The supplier of chilled ready meals and convenience foods to major supermarkets such as Sainsbury's, Tesco and Morrisons, saw sales grow by 5.3% to £253m in the year to 26 March 2016. Pre-tax profits were up 23% to £21.1m.
During the year dividends paid to former owners the Bigwood family rose by £10m to £13m.
"We found the right partner in DBAG to successfully continue Oscar Mayer's development jointly with the management," said John Bigwood, whose family will now be divesting its interest.
Oscar Mayer was rumoured to be exploring a stock market listing back in 2014 before appetite for new listings in London diminished.
Abbelen, with annual revenues of €140m, is the largest private-label manufacturer of meatballs and ready-made burgers in Germany.
DBAG said the objective for the newly formed holding company it to expand product ranges of the newly acquired companies and internationalise distribution. It added that further "add-on" acquisitions will also contribute to this drive.
Dr Rolf Scheffels, member of the DBAG board, commented: "Creating a European market leader with leading national providers of fresh convenience food products is, in our opinion, an attractive entrepreneurial approach.
"The market for ready meals and snacks is rarely cyclical and is constantly growing at a high rate, and private labels are benefiting particularly strongly. We are investing in a very attractive segment of the food market."