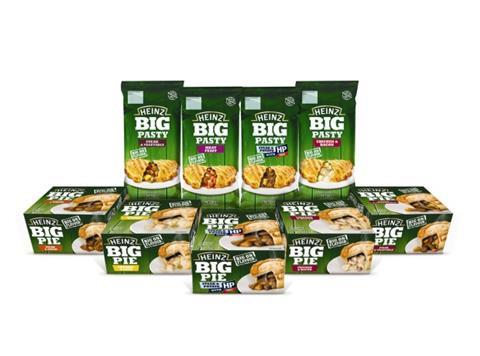 Peter's Foodservice has completed the acquisition of "gourmet" hot-dog business Mom's Fabulous Foods.
The deal, for an undisclosed price, sees it acquire a business with annual turnover of more than £2m and, according to Mom's founder Nick Pagett, has the potential to see the hot-dogs break into the supermarket sector.
Peter's, known for its savoury pastries, pasties, pies and slices but which also supplies a vast range of other products, including pies and cookies, will have control of a brand that will help expand its own food-to-go portfolio. It produces for its own brands, Peter's, as well as Seriously Tasty, and licensed brand, including Heinz and Bisto.
The Mom's brand, supplied to stadia, travel hubs, pub groups and fast-food outlets, will have access to Peter's extensive customer base across retail, foodservice, stadia, caterers and fast-food outlets through its 10 van-sale depots across the UK.
Peter's, based in Caerphilly, sells to both retail and foodservice. Its products are available major supermarkets as well as fish bars, restaurants, cafés, sandwich shops, independent retailers, schools, hospitals and hotels.
David Peek, finance director for Peter's, said: "We are delighted to reach this agreement and further expand our product offering, especially in the fast-growing food-to-go sector.
Pagett had developed a "very successful" business over the past three years and Peter's had been impressed with both the product quality and service level.
"We are very excited to create further opportunities together after completing the acquisition," Peek said.
Pagett, who will remain managing director at Mom's said the agreement would be "a catalyst to further growth" and could potentially see the Mom's brand breaking into the mults.
Product quality, innovation and service were at the heart of both business's success. The acquisition "seemed like the right move for all concerned, in particular our consumers, who will now enjoy even more opportunities to taste our fabulous hot dogs", Pagett said.