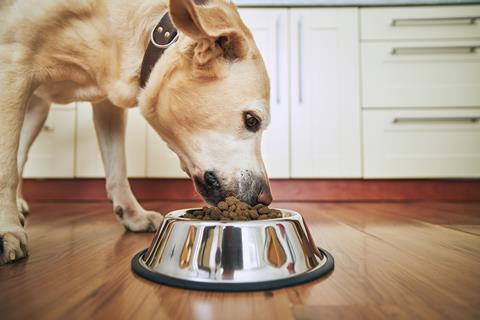 A further raft of UK petfood brands are set to come to market by the end of the year as the M&A market begins to thaw in the aftermath of lockdown.
Last week, dogfood supplier Forthglade was snapped up in a £50m sale to European investment firm IK Investment Partners.
The Grocer understands at least three other UK petfood brands are set to follow Forthglade to market in the coming months, including Good Boy treats owner Armitage Pet Care and Harringtons owner Inspired Pet Nutrition.
The Grocer can reveal that Rutland Partners, the private equity owners of Armitage, has tasked PwC with exploring sale options for the brand – with an official process set to kick off in the coming months.
Armitage specialises in premium treats through its Good Boy and Meowee brands. It also sells toys and owns 'sensitive diet' brand Wafcol. Sales for its most recent financial year to 2 June were up 15.7% on the equivalent prior period to £55.2m.
PwC worked on the former deal to sell Armitage to Rutland Partners in September 2017.
Meanwhile, IPN has hired mid-cap investment bank Harris Williams and City sources suggest it will also seek to launch a sales process before the end of the year.
Private equity group L Catterton invested in IPN, which has annual revenues of £95m, back in 2015.
An IPN source cautioned that while it was natural L Catterton would seek an exit after five years, the appointment of Harris Williams did not mean a timescale had been drawn up and "a sale is around the corner".
Harris Williams is also handling the sale of ECI-owned MPM Products, which makes petfood brands Applaws, Encore and Reveal.
The Grocer revealed in March that the active sales process was paused due to the coronavirus crisis and market uncertainty caused by the outbreak. However, dealmaking sources believe the MPM process is set to be reignited before the year's end.
These latest deals follow fevered activity in the sector in 2020, with Forthglade's sale last week, Lily's Kitchen (also previously owned by L Catterton) being bought by Nestlé Purina and a £20m fundraising of online brand Butternut Box in February.
Dealmaking sources suggest mid-market European private equity houses were the most likely buyers for the three brands being mooted for sale, with one source noting that a consolidation play of several high-growth assets in the sector was still a possibility.
All the players generating buyside interest this year have shared a focus on the higher margin, fast growing premium end of the pet food market which is rapidly gaining share from the traditional giants Nestlé Purina and Mars.
One observer noted that the coronavirus lockdowns had given a further boost to such players. "There is still masses to go for in the UK despite growing competition in the market – the pet sector remains very hot and that is only growing more and more realised they quite like having pets at home in these times," he said.
All parties contacted for the story declined to comment.