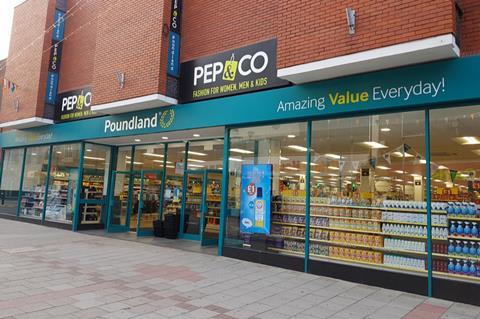 Poundland's owner Steinhoff International is reportedly delaying a potential sale or IPO of its European business amid uncertainty caused by the coronavirus outbreak and the illness of the unit's CEO.
Steinhoff was expected to finalise either a sale or a flotation of its European arm Pepco Group, including Poundland in the UK and the Pepco and Dealz chains in Europe, later this year after a rebrand to align more closely to its European operations last September.
According to Bloomberg - who first broke the news citing people with knowledge in the matter - Steinhoff has decided to delay the process as Pepco's CEO Andy Bond, the former boss of Asda, takes a two-month leave of absence to treat an unspecified medical condition, not linked to coronavirus.
The decision has also been prompted by the recent market volatility caused by the virus' outbreak, as countries globally struggle to cope with the pandemic.
Steinhoff was hoping to realise around €4bn from a sale or IPO of Pepco, which operates over 2,600 stores across 14 countries including 840 under the Poundland fascia in the UK and Republic of Ireland.
The South African group took Poundland private in 2016 at a value of £610m before it was engulfed in a €6.3bn accounting scandal a year later which it is still struggling to recover from.
Pepco declined to comment.