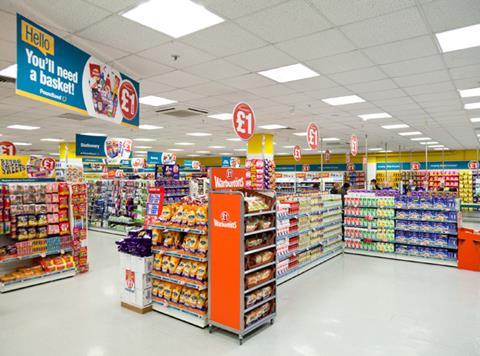 The majority shareholder of Poundland has netted £142m from the sale of almost half its remaining stake in the discount chain. Shares in the retailer crashed by 5.5% this morning to back below 400p, wiping off some of last week's massive gains following the announcement of the proposed acquisition of 99p Stores.
Private equity firm Warburg Pincus originally intended to dispose of 25 million of its 75 million shares in a secondary placing to institutional investors but increased the size of the offering to 35m shares at 405p each following strong demand.
It slashed the firm's stake in the discounter from 30.4% to 16.4%, which still leaves Warburg Pincus as the majority shareholder in Poundland.
"We remain a significant and supportive shareholder of the company, its management team and strategy," Warburg Pincus said in a statement to the stock market. It added the firm would not sell any further shares without the consent of joint bookrunners JP Morgan Cazenove and Credit Suisse Securities for 90 days.
Warburg Pincus bought a majority stake in Poundland for about £200m in 2010 and floated the group at 300p a share in March, selling about 60% of its holding in the process. The IPO valued Poundland at £750m on its flotation, a valuation which had grown to more than £1bn following news of the £55m acquisition for rival 99p Stores.
The deal, if approved by competition authorities, would add 251 stores to Poundland's 570-strong estate. Shares in Poundland leapt more than 16% to almost 410p on Friday as a result – its highest ever price – and continued to rise to 420p by Tuesday.