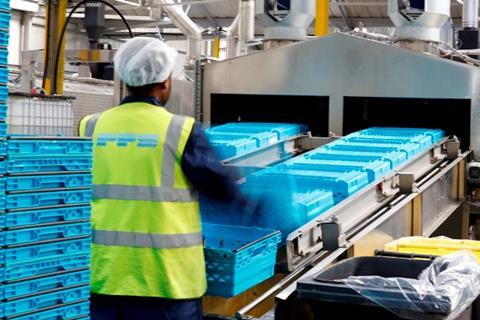 Returnable transit packaging company PPS has acquired a rival business with £4.9m backing from the Business Growth Fund.
The purchase of Alison Handling Services will enable the group to expand its current services, which currently includes supplying roll cages to retailers, reusable fish boxes and trays and plastic pallets, bale arm crates and bakery trays to the food industry.
PPS employs more than 100 staff across the business and moves 25 million boxes a year for customers in the retail, food processing and the automotive industries.
"PPS has grown rapidly over the past 13 years and this deal is the next step in our plan to bring an all-encompassing, top quality service to those looking for re-usable packaging," PPS chief executive David Peggie said.
PPS, which snapped up the business after boss Tony Dearden decided to retire, will add the Alison Handling premises in Lancashire to its sites in East Staffordshire and Grimsby, retaining all the employees, with Alison Dearden and Ray Hawley remaining as directors.
Established in 2011, the Business Growth Fund is backed by Barclays, HSBC, Lloyds, RBS and Standard Chartered and has up to £2.5bn to invest in British SMEs.
Mark Freer of BGF said: "PPS has experienced exceptional growth under the leadership of the current management team. The business has an attractive customer proposition that will become even more relevant in the future as companies across a range of sectors look to lower their costs whilst looking for a more environmentally friendly alternative to single trip packaging."