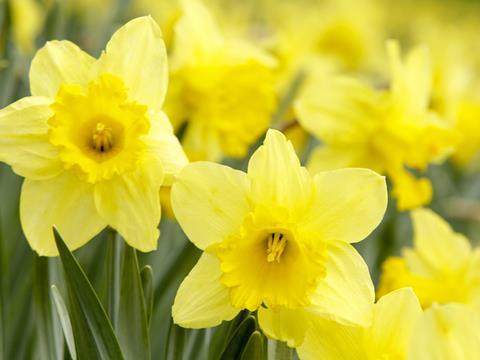 Potato and flower supplier Produce Investments has expanded its daffodil portfolio with the acquisition of Cornwall-based grower Andrew Farming.
The deal was completed through Produce Investments subsidiary Rowe Farming, and includes the acquisition of more than 40 new commercial daffodil bulb varieties and 90 smaller seedling varieties.
Andrew Farming director Kevin Andrew will also join Rowe Farming's management team as part of the agreement. The value of the sale was not disclosed.
Rowe Farming was snapped up by Produce Investments - which also owns potato brand Greenvale - in 2012, and specialises in the growing of new and salad potatoes, as well as daffodils. It sells produce to M&S, Asda, Tesco and Sainsbury's, and to wholesalers.
The deal enabled it "to offer a wider range of products and services to our customers and in particular we see opportunities in dried bulbs and specialist cut flowers", said MD Rob Stacey.
"The varieties we have acquired from the deal are extremely complementary to our own and the combined expertise will enable Rowe Farming to better serve our customers," he added. "This acquisition represents a major investment in future daffodil flower and bulb production, underlying our continued commitment to the sector."
The purchase comes less than a month after Produce Investments announced the closure of its Kent Potato Company subsidiary after what it described as a reduction of a major contract to supply potatoes to one of its supermarket customers.
Production of Kent Potato Co Amber salad potatoes - which were recently boosted by a doubling of sales in Lidl - will still be supplied through the group's sites in Cambridgeshire and Scotland, it said.
Produce Investments saw operating profits fall from £11.1m to £8.04 for the year to 27 June 2015 due to "challenging market conditions".