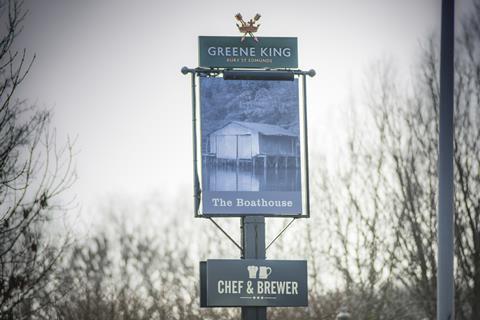 Former PM David Cameron famously treated Chinese president Xi Jinping to a pint of Greene King IPA on a state visit back in 2015, but it isn't a taste for the brewer's signature beer that has persuaded Hong Kong's richest man to shell out £2.7bn to buy up the pub group.
On Monday, brewer and pubco Greene King (GNK) announced it had accepted an 850p per share bid by Hong Kong listed international conglomerate CK Asset Holdings – controlled by billionaire Hong Kong tycoon Li Ka-shing.
The deal represents a 51% premium on Greene King's previous closing price of 563p, and saw the shares shoot up to 850p on the announcement.
A statement from the bidder hailed the UK pub and brewing sector as an "important part of British culture and the eating and drinking out market in the long run".
However, the likelihood the Hong Kong conglomerate has developed a passion for pints and pies seems remote. Instead, it is Greene King's hefty property portfolio that attracted its attention.
Greene King owns the freehold or long-dated leasehold for more than 80% of its properties and the group recently carried out a revaluation of its property estate, bolstering its market value to £4.5bn against a book value of £3.5bn. It's telling the enterprise value the bid places on the entire Greene King business is £4.6bn – pretty much the same as the value of its properties.
It's also no coincidence that CKA had already bought 136 pubs from Greene King and leased them back to the group in 2016, so is well aware of the property-based returns in the sector.
Shore Capital noted: "One topic we have been consistent on for a while has been the rich property backing across the leisure sector, notably in pub stocks, and how this isn't being reflected in current equity valuations." The broker even suggests the bid should be upped to 950p, despite the hefty premium, to secure shareholder consent given Greene King's improvement in underlying trading and "asset rich" balance sheet.
The British pub sector itself has been in long-term decline, albeit there are signs the sector may be stabilising. However, t he property-driven nature of the takeover has led to speculation over the future of Greene King's brewing arm – following last year's sale of Fuller's brewing business to Asahi – and potential pub closures.
"It's a whopping premium that implies CKA sees significant value in the property portfolio," said Neil Wilson of Markets.com. "While it's a bottle of champagne for shareholders, there may be fewer reasons to celebrate for patrons. I think we can comfortably expect more pub closures."