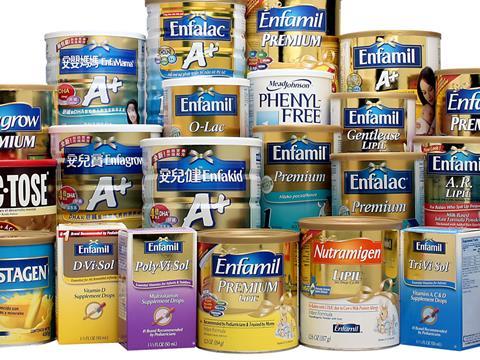 Reckitt Benckiser is locked in talks over a multi-billion dollar deal to buy US child nutrition firm Mead Johnson.

RB said it was in "advanced negotiations" to acquire the entirety of the baby formula specialist for $90 a share, valuing the acquisition at $16.7bn (£13.2bn). Mead Johnson shares were valued at $69.50 at close of trading before news of the offer broke, having lost more than 20% of their value over the past six months amid declining sales and a slowing babymilk market.

Reckitt shares were up 3% in morning trading on Thursday, but broker Liberum questioned the strategic rationale beind the deal, given the "limited prior experience" of RB in the field.