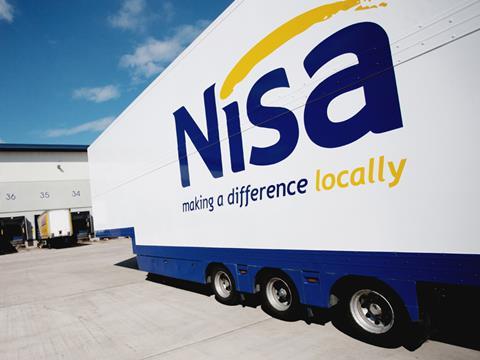 Sainsbury's has decided not to make a formal offer for Nisa during its exclusivity period, and The Grocer understands that the Co-op has rekindled its interest in the buying group.
In a note to members, seen by The Grocer, Nisa chairman Peter Hartley told members today that Sainsbury's remained interested in Nisa and in potentially making an offer. However, it would not do so until after the Competition & Markets Authority publishes its verdict on the Tesco-Booker merger towards the end of October.
For the last couple of months Sainsbury's has been in exclusive talks with Nisa while it carried out due diligence ahead of a potential £130m bid. That period has now expired and Hartley told members that another interested party had reaffirmed its interest in making a bid. He did not name the other party, but it is understood to be the Co-op.
It is further understood that Sainsbury's has been concerned by the uncertainty in the wholesale and convenience sector as highlighted in CMA's findings on the Tesco-Booker deal, which it published last month after confirming it was launching a phase two investigation into the deal.
"Sainsbury's have made it clear they remain interested in continuing to work with Nisa and potentially making an offer for the company, but they have informed us that they do not feel sufficiently comfortable to do so until they have greater clarity over the evolving regulatory and competition considerations," said Hartley.
"Our sector continues to change and evolve at pace, many of these changes will shape the convenience sector for the next decade and beyond. The board of Nisa continues to review any serious incoming queries and offers in the best interest of its Members, and against the shifting backdrop of the convenience sector.
"As we have said before, there is no guarantee that an offer from any party will be forthcoming. Should an offer of merit emerge, it will be for you, the members, to decide on whether to accept it."
Nisa declined to comment.