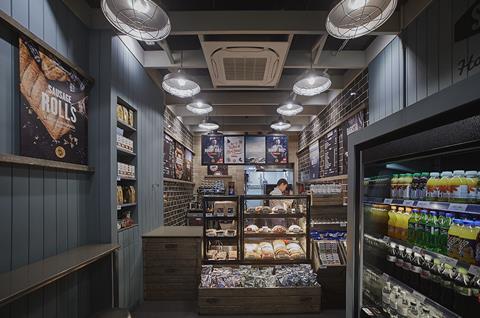 Samworth Brothers has acquired the West Cornwall Pasty Co from private equity group Endless, the company has confirmed today.
The acquisition, for an undisclosed sum, includes West Cornwall Pasty Co's 33 wholly owned outlets in UK rail stations and high street locations, a further 19 franchised outlets in Moto service stations and its head office and distribution centre in Aylesbury, Buckinghamshire.
Samworth already has a market-leading position in the savoury pastry category with its Ginster brand and the acquisition of West Cornwall Pasty Co will boost its presence in the food to go sector.
Samworth CEO Alex Knight said: "Samworth Brothers already has a considerable experience and presence in both the food to go and savoury pastry market through our existing brands and own label operations.
"We see the hot food to go sector as one area of real opportunity. This acquisition provides a great extension to our hot food to go capabilities and gives us another outstanding platform to develop our offer in this area."
West Cornwall was previously rescued from administration by Endless-backed SME fund Enact in April 2014.
For the year ending 25 March 2016 West Cornwall recorded like-for-like sales growth of 7.6% to boost revenues to £13m.
EBITDA increased by 85% to £1.02m, which the company called an "impressive turnaround success story of over £1.8m in just under 2 years". The business had no institutional debt and at the year-end it had £1.4m on deposit with its bankers.
Executive chairman Chris Peck commented in September: "West Cornwall Pasty Co is a brand in high demand, our strategic shift towards a profile raising lifestyle approach has influenced a robust fast track growth plan especially in the travel and sports sector with a proven track record of significant impact.
"Continued investment into strong communication and engagement with our expanding customer base, innovating with new headline products and exciting new generation store refurbishments has placed the spotlight well and truly on all brand activity both digitally and at store level."