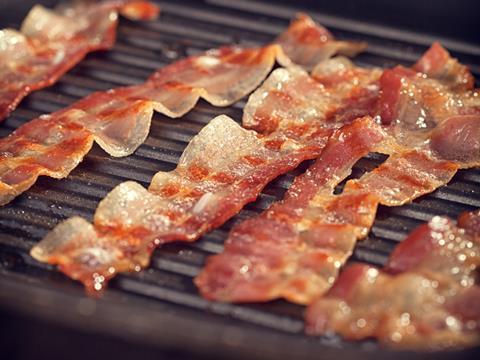 Danish meat giant Tulip Food Company has agreed to acquire Dutch bacon producer Baconspecialist Zandbergen.
The business was founded by brothers Erik and Robert Zandbergen in 1984, who will both remain at the Haarlem-based bacon producer under Tulip's ownership.
Robert Zandbergen commented: "We see many great advantages and exciting synergies, because as part of Tulip Food Company our opportunities to offer an expanded and very interesting product portfolio will increase a lot and we will get even closer to our customers and consumers."
The partnership will Baconspecialist Zandbergen to considerably increase capacity to meet growing demand.
Tulip CEO Kasper Lenbroch added: "Tulip Food Company has as a clear objective in the 4WD strategy to develop the bacon business in Europe, and with the purchase of Zandbergen it takes a big leap forward.
"Baconspecialist Zandbergen is a 100 percent dedicated bacon producer who has developed very positively over the years and we want to develop their impressive organic growth further."
He said the deal will provide Tulip with "new capacity and new product opportunities", such as fried bacon.
"All in all, we have great expectations of Baconspecialist Zandbergen, as sales of bacon products are growing across markets; for all meals and in between – everybody just loves bacon," he added.
The transaction is subject to approval by the relevant competition authorities.