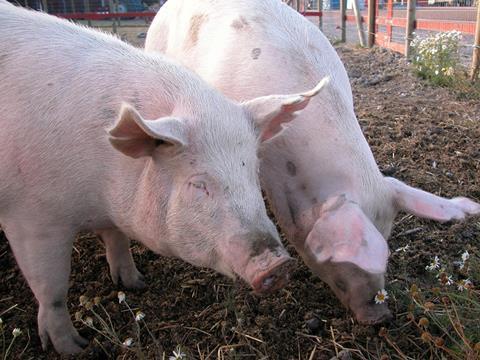 The Competition & Markets Authority has approved Tulip's September acquisition of Easey Holdings.

The CMA cleared the deal on 14 December, with no further action required by either party.

Danish Crown-owned Tulip bought the company for an undisclosed fee as part of its "continued inward investment in the UK", said Andrew Saunders, agriculture director at Tulip Agriculture.

"Tulip Agriculture (the farming and pig supply division of Tulip) will be working closely with the Easey management team, staff, farmers, suppliers and customers to ensure the continued successful operation of the Easey farming network as part of the Tulip Group," added Saunders.
Family-run Easey's core farming business has operations in breeding sows, growing herds, a veterinary practice and livestock transport business. Tulip assured customers that Easey operations would continue independently when it bought the company. Its 40-strong team of staff and management would be retained, it said, with the change of ownership having no impact on existing supplier contracts or commitments.

The news follows publication of Easey Holdings' accounts to 28 February 2017, which show increased profitability, with a pre-tax profit of £5.2m up from £674k in 2016. It came despite another year of falling revenue for the business as turnover fell by £2m to £65m.

Meanwhile, revenues remained buoyant at Danish Crown, with the pork co-op posting a record turnover of 62 billion Danish Krone (£7.5bn) during the 2016/17 financial year, in spite of Tulip's financial difficulties as its UK sales dropped 9% in 2016, recording a £22m loss.