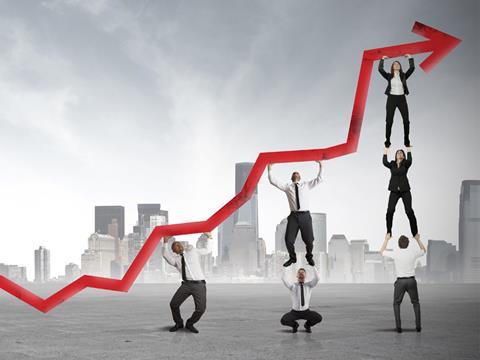 Two thirds of consumer goods and retail companies are planning to pursue acquisitions within the next 12 months, according to EY's Consumer Products and Retail Capital Confidence Barometer.
Some 66% of fmcg and retail executives said they would actively look for M&A opportunities next year, a 13 percentage point increase on the figures from EY's last survey six months ago.
Nearly 60% said they have three or more deals in the pipeline and more than four out of five respondents are expect to see a more buoyant M&A market over the next 12 months (81%).
Blaise Girard, EY's Global Consumer Products & Retail Leader Transaction Advisory Services Leader, commented: "Consumer products and retail companies are strategically evaluating their portfolios to manage spend and invest in higher growth products. They are considering a full range of options that seek to balance the need to improve share price performance with opportunities to drive long-term business growth, and becoming bolder in their M&A outlook to achieve this."
EY found that the trend for disposing non-core assets to reduce costs dominated in the first three quarters of 2015
But now companies seeking bigger deals as investment shifts to mature markets – with nearly one-third (32%) looking to the upper-middle-market for deal-making opportunities and 4% aiming to pursue deals in excess of US$1b.
­­­Geographically, the landscape has also shifted in the last 18 months, as companies look to invest in mature rather than emerging markets.
EY said that there trend is down to greater trust in mature market supply chains; appetite for greater economic and political stability; and fewer quality M&A targets in emerging markets.
Girard added: "As the Eurozone emerges from recession, mature markets are turning back to M&A as a key driver for growth. But caution remains as 50% of companies continue to focus on cost reduction and operational efficiency. So while companies are looking to acquire to stave-off competition, it remains to be seen if the sector is in fact being bold enough."