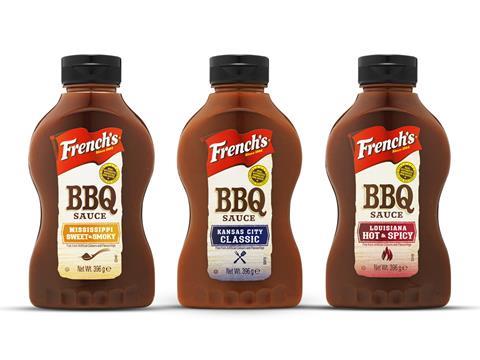 A £2bn-plus Unilever (ULVR) approach for the food business of Reckitt Benckiser (RB), made up of French's Mustard and Frank's Red Hot Sauce, would be 'surprising', 'disappointing' and strategically inconsistent, according to City analysts.
Unilever is battling Hormel Foods, the US owner of Spam, and a host of other food companies, with final bids expected in the next few weeks, to buy the Reckitt food division, The Sunday Times reported this weekend.
The bidding war, which follows Reckitt announcing back in April it was offloading the division, was expected to drive the takeover price to beyond £2.2bn.
"We would be surprised and disappointed if Unilever's reported interest proved correct," Bernstein analyst Andrew Wood said today.
"Of course, the acquisition would be margin accretive and, almost certainly, EPS accretive, but it would be organic growth and ROIC [return on invested capital] dilutive. Most importantly, it would be strategically odd."
Wood added that Unilever's focus on emerging markets (EM) and the home and personal care category (HPC) had resonated well with investors, leading to the disposal of a number of food brands, including Ragu, Peperami and Slim-Fast, with spreads yet to come, and acquisitions of Seventh Generation, Dollar Shave Club and a number of high-end skincare brands.
"The acquisition of French's/Frank's would contradict these recent moves and would be dilutive to the EMs focus and to the move into HPC," Wood said.
"We hope the speculation is wrong, but, if it is right, we would be most disappointed with this move and the strategic inconsistency."
The Reckitt business predominantly operates in the US and generated revenues of £411m and operating profits of £118m in 2016. Average organic growth in the past five years has been 3%, with zero margin growth over this time. The division has long been a non-core business for Reckitt, which launched a strategic review to sell it to help pay for the £14.3bn takeover of baby food maker Mead Johnson.
Societe Generale highlighted a final sale price of the division of more than £2.2bn represent a high sales multiple of 5.3x and 17.7x on EBITDA. "[These are] impressively high multiples for a developed market food business in ex-growth categories," SocGen said in a note on the speculation.
The Sunday Times article goes on to note that selling the food business could be a precursor to selling the home division, largely made up of the Vanish and Airwick brands.
SocGen added that the business would likely be of interest to German chemical and consumer goods company Henkel and could be valued at between £5.5bn and £7.3bn. However, the investment bank said it did not expect any sale before 2018.
Shares in Reckitt jumped almost 1% when markets opened this morning but have settled back down since, with Unilever up 0.4% to 4,281p.