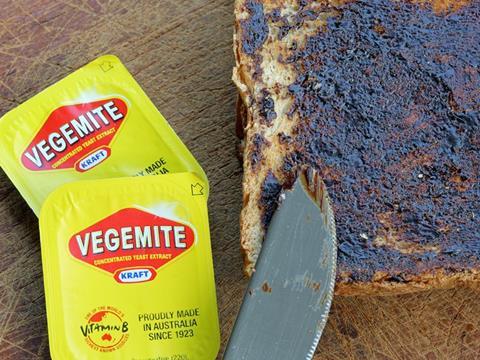 Vegemite is back in Australian ownership for the first time in more than 90 years after Mondelez International (MDLZ) sold the yeast extract spread as part of AU$460m (£281.7m) deal.
Bega Cheese will also take control of most of Mondelez's brands in Australia and New Zealand as part of the transaction.
The sale would allow Mondelez to focus on its core 'power brands', such as Cadbury and Oreos, the food group said.
Alongside Vegemite, Bega has agreed to acquire Zoosh mayonnaise, Bonox beef extract and a range of other products under licence from Kraft such as peanut butter, nut spreads, processed cheese slices, parmesan cheese and mac & cheese.
Bega will also receive a licence to the Dairylea brand for use in Australia and New Zealand, but the Philadelphia business is not included in the deal.
"We're extremely proud of our history as the custodian of the Vegemite brand for over 90 years, transforming it from its local roots into a global icon that's synonymous with Australia," said Amanda Banfield, vice president Australia, New Zealand and Japan for Mondelez.
"It's been a privilege stewarding this brand, which is found in almost every Australian household and is part of the fabric of the nation.
"As we continue to execute our strategic growth plan, with a keen focus on core snacks categories and global power brands, we're excited to see Vegemite and these much-loved brands continue to grow and thrive under Bega's ownership."
Bega executive chairman Barry Irvin added: "We believe these iconic brands, alongside the Bega Cheese brand, are strong building blocks to enable Bega Cheese to become a great fmcg business.
"We feel privileged to be taking on the responsibility and guardianship of one of Australia's most loved brands."
Vegemite was developed in 1923 in Melbourne by chemist Cyril Callister for the Fred Walker & Co as a rival to Marmite. The company formed a partnership with Kraft in 1925 before being taken over by the US group.
Mondelez took control of the spread in 2012 as part of the restructuring at Kraft to spilt over its international division.
The Port Melbourne manufacturing site, which makes more than 22 million jars of Vegemite a year, will transfer to Bega as part of the new agreement, along with its 200 employees.
The transaction is expected to close in the coming months.