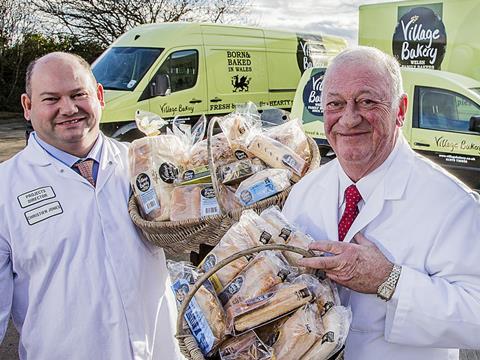 Welsh own-label supplier The Village Bakery has hired advisors in a search for external investment to drive future growth.
The premium bread manufacturer has hired PwC to find a funding partner, with the preference understood to be the sale of a minority stake to a private equity firm.
The Grocer understands the bakery's owner, Alan Jones, is looking to sell a stake in the business he led for over 50 years.

Sources say the Wrexham supplier is looking for a non-trade backer, likely to be a PE investor, to support growth under the leadership of Alan's sons Robin and Christien Jones.

"They have contacted financiers in order to secure furher investment," one source told The Grocer. "It is looking for external financing to continue its expansion, which is likely to be PE finance. I think they are potentially looking at a majority deal- I understand that's on the table.

"The owners want to maintain continuity," one source said. "This seems a logical stage in the business's development to bring external finance on board."

The bakery business was founded in 1934 and taken over by Alan Jones 30 years later. It specialises in own-label premium breads, crumpets and pastries, and supplies a number of major retailers including M&S and Waitrose.

The Jones family now runs three bakeries with a £45m turnover and 450 staff.

In June, The Village Bakery announced plans to invest £12m into expanding its free-from production facilities, with gluten-free bread a core area of the business.

The free-from bakery category has continued to attract investment interest, with Finsbury Foods snapping up specialist manufacturer Ultrapharm in September in a deal worth up to £25m.

One City dealmaker said the bakery's large gluten free business would make it particularly attractive to PE investors. "Like any own label business it is reliant on a few specific contracts, but people will see the opportunity for more growth in free from," he said. "Premium and free-from is a very appealing combination."

"It is on the premium end, has a fast-growing gluten free business, and has a strong backstory. It's a very appealing combination."

The Village Bakery declined to comment.