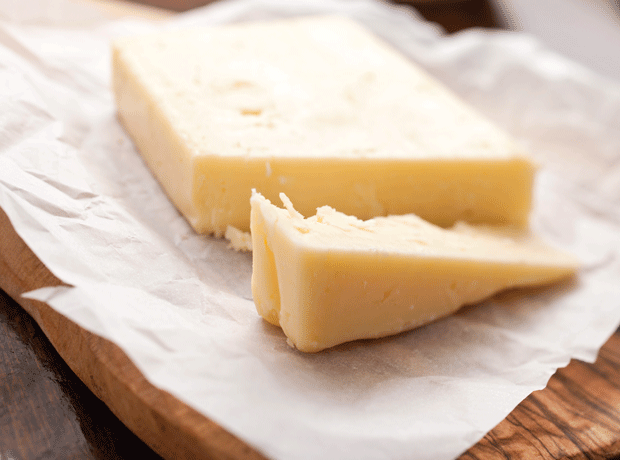 Morrisons has launched a new Cheddar pricing model for farmers that it claims will give them greater certainty and increase pricing transparency.
Under the new model, which Morrisons has developed with First Milk, the farmgate price for milk going into Morrisons own-label Cheddar will be calculated by taking into account the prices of key commodities and cheese co-products – skimmed milk powder, an average commodity price for cheese per tonne, and whey powder. These will then be aggregated into an average and distilled into a price for litre of milk, which will then apply for three months at a time.
The new model will initially be trialled on mild Cheddar only – a relatively low volume line – but Morrisons said it hoped it would ultimately be rolled out to all its Cheddar lines. First Milk has already signed up a group of farmers who will pilot the model.
Launching the new model at a joint event with the National Farmers Union tonight, Morrisons CEO Dalton Philips said the new model would help secure the future of British Cheddar. "We hope that the transparency of our pricing model, our commitment to British products and the investment we are making to develop win-win sustainability programmes will build trust up and down our supply chain, from our farmers to our customers."
NFU president Peter Kendall said the launch was a positive step for Morrisons, which recognised how important it was farmers received a sustainable milk price. "I look forward to this initiative being rolled out to more dairy farmers once it has been tested."
First Milk senior commercial executive director Stephen Faulkner said the new model was an exciting development for the farmer co-operative. "We fully endorse the aims of creating more transparency and trust across the supply chain to improve the sustainability of our members' farms and that of British Cheddar."
Earlier this year, First Milk made headlines following suggestions the co-op may have to cut milk prices to farmers because some of its customers were refusing to pay more for their cheese. This led to farmer protests at depots, including Morrisons', but First Milk subsequently announced it had been able to avoid cutting its price.