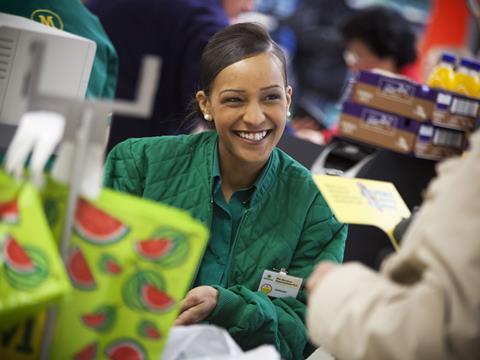 "We stocked more of what our customers wanted to buy, more tills were open more often, and product availability improved". These were the typically understated reflections of Morrisons CEO David Potts this morning as he revealed a 2.9% improvement in like-for-like sales in the nine weeks to 1 January.
As always with Potts, this apparent statement of the obvious belies the tremendous amount of effort it has taken to turn around Morrisons from the basket case it was just two Christmases ago to today, when it returned its best financial results for seven years.
Having taken over from Dalton Philips in March 2015, Potts has focused on driving improvements to the core retail estate and rallying staff to deliver his vision. He hasn't tried to reinvent the wheel. Rather, he's made sure the wheels keep turning.
Instead of coming up with exciting new retail ideas, Potts has simply implemented the basics. Many of which he has unashamedly copied from rivals.
Today he hailed the retailer's key veg deal – in which shoppers could buy any three big bags of seasonal veg for £1 from a selection of six including carrots, sprouts, Maris Piper potatoes and parsnip.
Effectively, this is simply its twist on the Aldi Super 6, a ground-breaking promotion when the discounter first launched it, but now one that many others including Tesco have picked up and run with. In many ways, this deal is a microcosm of the wider supermarket fightback against the discounters and why Aldi and Lidl are simply not having it all their own way anymore.
Yes, Aldi proclaimed its best ever Christmas yesterday, with sales up 15% in December, but there was no mention of like-for-like sales, so it's difficult to get a handle on how much its growth is currently down to adding more space.
Of course, Aldi and Lidl are still success stories, but Morrisons' results and the strong numbers expected from Tesco and Sainsbury's later this week show the big four are finally finding a way to redress the balance.
They won't beat the discounters on price, but they know if they can get close enough on key lines such as festive veg they can blunt the discounters' key weapon and get themselves properly into the fight.
The discounters' response this Christmas was to move even further on price, with veg down as low as 19p, but this kind of race to the bottom is unsustainable in the long term and they will ultimately have to find fresh ways of disrupting the market.