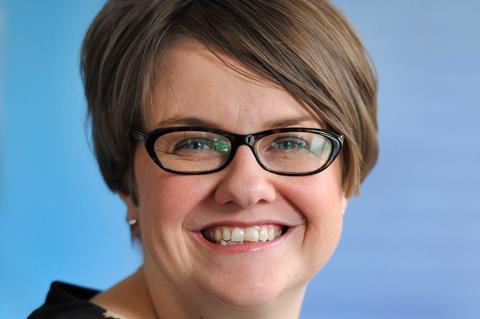 Boost Drinks has welcomed brand strategy expert Kirsty Birks as its first non-executive director, as the business eyes further growth.
She has joined Boost having previously worked with its leadership team for many years, most recently as an independent strategic adviser, during which time the Leeds energy drink maker expanded into sports and protein drinks, and significantly increased its UK distribution.
Birks is a former director of brand strategy consultancy Propaganda, where she spent 13 years focused on brand and business strategy. While at the Leeds-based firm, she counselled Boost on areas including business culture, brand development, structure and positioning.
"Kirsty has demonstrated a proven ability to provide me and my leadership team with solid and differentiated strategic thinking," said Boost CEO Simon Gray. She brought "a fresh perspective while being unafraid to challenge our thinking or some of the received wisdom in our industry".
Gray added that he had "strong future growth ambitions for Boost, and having independent and trusted counsel from someone who knows me and knows the business, but also has an experienced and independent non-partisan perspective on us, is very valuable".
The soft drinks category was "not immune from challenges from a number of different areas" Birks warned. But there were also "opportunities for an ambitious, proven and nimble business like Boost to innovate, diversify and further grow its core business".
Her appointment comes after Boost last year saw the value of its core energy range slide by 2% in grocery to £19.6m [Nielsen 52 w/e 7 September 2019]. However, its nascent sports drink lineup grew 72.6% to £3.8m in the same period.