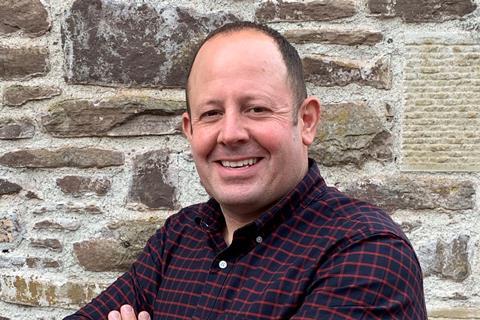 Border Biscuits has appointed Paul Parkins as MD, with the owner of the Lanarkshire-based producer, John Cunningham, stepping into the new role of CEO.
Parkins has held several high-ranking positions at fmcg brands during his career, including almost 10 years at McVitie's owner United Biscuits, where he spent more than four years as MD of the business in Ireland and Northern Ireland.
He has also been the UK MD at potato supplier Albert Bartlett, the international boss at snack brand Tyrrells and, most recently, COO at drinks producer Belvoir Fruit Farms.
Parkins has been tasked with refocusing and driving growth at Border Biscuits after revenues declined in 2019 and took a further hit this year as the coronavirus pandemic led to the overnight disappearance of the company's foodservice business.
Cunningham, who founded the company in Scotland in 1984, said the appointment signalled the start of a new era for the biscuit maker.
"We are delighted to welcome Paul as the new managing director of Border Biscuits," he added. "Paul has a wealth of experience within the fmcg industry and takes on his new role following two years as a non-executive director on our board.
"Paul joins us at a challenging time both for us as a business and the country with the impact of Covid-19. We are excited by his appointment as we work to make Border Biscuits a business that is fit for the future and return to growth following a difficult 2019 and 2020."
Parkins said: "Border Biscuits is a brand I've known and enjoyed for many years. It is full of potential and I'm looking forward to starting work on helping it fulfil that across the UK."
Newly filed accounts at Companies House for Border Biscuits showed turnover fell 3% to £16.5m in the year to 31 December 2019 as a higher level of retail promotions increased volumes at the expense of value.
The added promotional costs also eroded margins, with pre-tax profits tumbling 62% to £440,000, compared with £1.2m in 2018.
Border took a further hit this year as the coronavirus lockdown resulted in the shutdown of its foodservice business overnight. Foodservice accounts for about 40% of revenues, with the brand supplying hotels, conferences and business meetings.
A surge in retail sales as shoppers stockpiled groceries at the start of the outbreak helped offset some of the losses, but the business was unable to take advantage of the direct-to-consumer channel because of the distribution costs involved.
Foodservice sales have gradually returned as lockdown restrictions eased in the summer.