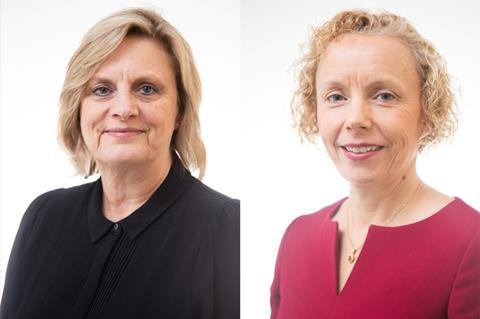 Central England Co-op's chief operating officer (COO) and chief financial officer (CFO) are set to retire in September next year.
COO Tracey Orr and CFO Louise McFadzean will be retiring after a 36 and 18-year career with the business respectively.
The recruitment process for their successors is underway.
The executive team will continue to be supported by the retailer's long-serving secretary Jim Watts, as well as the board of directors, as they work towards the recruitment of a new team.
"Thanks to the inspiring leadership of Tracey and Louise, the society is in a solid financial position," said Central England Co-op CEO Debbie Robinson.
Under Orr's and McFadzean's leadership, the society saw a turnover increase of 6.4% to £486.4m in the first six months of this year from 2019, with trading profit up from £11.4m to £19.3m.
"Tracey has brought exceptional levels of judgement to her role and her expertise has been honed during a career dedicated to the society," Robinson continued.
"She has filled many roles, including HR and Change, and she has championed the society's understanding of mental health issues. Most recently, in her role as the society's COO, she has demonstrated her invaluable ability to build highly performing teams to deliver brilliant results.
"Louise has sustained the health of our finances and performance with her incredible eye for detail and drive for the highest standards. Louise has pioneered flexible working and has proved that it can succeed at the highest level. Since taking on the role as CFO she became an outstanding member of the executive.
"On behalf of the board, our colleagues, members and customers, and myself, I want to extend our most sincere thanks to Tracey and Louise for the outstanding job they have done, and the strong position in which they will leave the society.
"We wish them every success in the future."