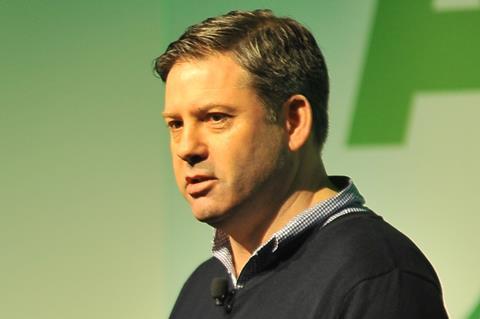 Asda has announced a new, "simplified" structure for its sales team under recently appointed SVP of food and GM Derek Lawlor.

The ex-Tesco veteran, who was promoted by Asda CEO Roger Burnley last month, has split responsibilities in the team between edible and non-edible groceries.
He has also folded the retailer's separate commercial execution team into the main category areas, claiming it will make the structure simpler and more effective.
The change sees Tracy Ford become head of edible grocery at Asda, having previously been VP of commercial execution.

She started at Asda 20 years ago as a category director in beers, wines and spirits. Non-edible grocery will be led by Lizzy Massey, previously vice president of ambient grocery. She joined Asda in 2014 as VP trading strategy and new product development.

Lawlor said he hoped the plans would simplify internal processes to allow for "quicker decision-making and enable the business to adapt and react more fluidly to customers' needs".

Asda stressed there would be no redundancies as part of the changes. The shake-up also sees Paul Gillow, VP own brand, take on a broader remit with commercial strategy added to his portfolio. Following a "successful interim period", Richard Dent has been formally appointed to the role of VP - fresh and frozen.

Asda said its general merchandising team structure would remain unchanged, led by Lisa Lennon.

Lawlor, who joined Asda in 2015 after more than two decades as a category director at Tesco, said: "At a time when we need to be more flexible than ever to react to our customers' needs, I'm pleased to confirm a new structure that has been designed to draw on the strengths of a highly experienced senior leadership team.

"These changes will give suppliers better direct access to senior leaders within the business, which will allow us to deepen relationships with our supply base for the benefit of customers by driving greater quality, value and innovation opportunities.

"By structuring our core business into non-edible and edible it means we're able to benefit from the experience of two incredibly knowledgeable leaders in Lizzy and Tracy - to utilise their expertise in their own areas, whilst also working collaboratively to maximise shared opportunities.

"Paul is continuing to deliver success in growing our own brand ranges and Richard has already made a big impact in our fresh and frozen business. I have every confidence that this is the right team to deliver on our strategy and help us go even further for our customers, and I'm looking forward to rolling up our sleeves and getting on with the job in hand - delivering the very best for our customers."