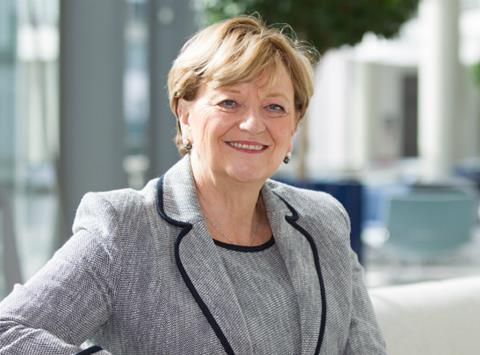 Dame Fiona Kendrick is to stand down as chairman of Nestlé UK & Ireland at the end of the year, leaving the food and drink giant after almost 40 years.
Kendrick joined Nestlé in 1980, taking on a number of roles in the UK and overseas. She has served as chairman since 2012 and also CEO from 2012 to 2017 – during which time she called for more regulation in the war on childhood obesity. From 2015 to 2016, she was president of the FDF.
Youth employment and skills are a passion of Kendrick's: she was recognised in the 2015 new year's honours list for services to skills development as well as to food and drink.
Later in 2015, Sheffield Hallam University commended Kendrick with an honorary doctorate for her work promoting skills development and collaborations between academia and business. She also holds an honorary doctorate from the University of York.
"I have had an amazing career over the past 40 years and worked with extraordinary people who share my passion for the food and drink industry," she said. It was now time "for me to do something else while maintaining my interest in skills and young people" she added. "The future is about continuing to be involved in the things I love while finding more time to enjoy my wonderful family."
Kendrick will remain on the Food & Drink Sector Council and the Institute of Apprenticeships board.
Marco Settembri, CEO of Nestlé Europe, Middle East & North Africa, thanked her "for her tireless work and vision".