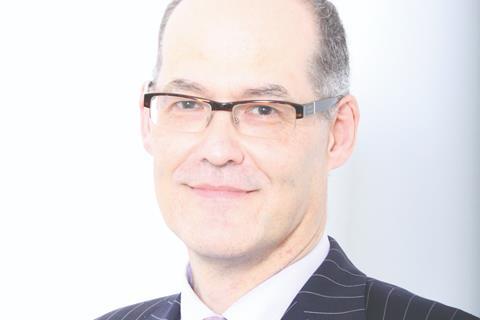 GS1 UK's CEO Gary Lynch has announced he will retire from the barcode standards organisation by the end of the year. Lynch joined in 2002 from Avaya and was appointed to the CEO role in 2007.
"It's been a hard decision, to give this all up," said Lynch. "I've decided to stick to my life plan and retire early at the end of 2020 to spend more time with my family and friends, and I plan to take up a non-exec directorship role or two."
During his tenure, membership of the organisation has more than trebled to nearly 40,000.
Lynch led GS1 UK's expansion into the healthcare sector in 2002. GS1 standards have now been mandated across every NHS acute trust. More recently he oversaw the growth of product data platform and catalogue ProductDNA.
More than half of the retail grocery market has now committed to building the cross-industry platform, which will contain more than 170 product attributes, including weight, dimensions and customs, excise and VAT requirements, GS1 UK said. Sainsbury's, Unilever, Waitrose, Nestlé, Tesco, P&G, Ocado and General Mills are among those to have already signed up.
"I love this job and this organisation, the people, the things we do and the difference we make," Lynch said.
"This is a really big decision for me to leave such an incredible company. I feel so blessed, but the time is right," he added.
A search for a new CEO is now underway. Chair of GS1 UK Chris Tyas thanked Lynch for his "great leadership".
"The transition is being methodically planned and will take place progressively across the next 12 months to minimise the impact on members and employees," Tyas said.