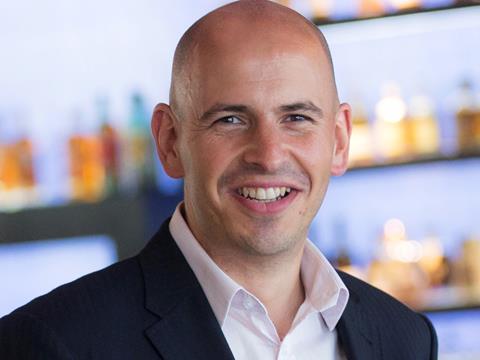 Diageo's off-trade sales director Guy Dodwell has swapped the world of big spirits for craft distilling.
Dodwell left the spirits giant this week after 19 years, taking up a new role as consultant at craft distiller Bristol Distilling Co.
He told The Grocer: "I had an absolutely fantastic time at Diageo and feel great about my legacy there. But now I want to have a go at being a part of quite an exciting growth story - to build a fantastic new legacy. I'm really up for being back at the sharp end."
Dodwell joined Diageo in 1999 as an account manager, moving into roles including commercial planning and activation director and channel director; route to market, convenience and field sales, before being promoted to GB off-trade sales director in 2014.
Bristol Distilling Co currently makes a core gin - called Gin 77 - with plans for vodka and whisky down the line.
"I really believe in the business and what they are trying to do," he added. "They have gone about setting it up in all the right ways, and right now it is at the end of its 'pre-scaling' phase - it's not a startup anymore."
It is not yet clear who will replace Dodwell as off-trade sales director at Diageo. A spokeswoman for the spirits giant said Diageo was "extremely thankful for the 19 years that Guy has worked at Diageo, both in Great Britain and in Europe, and we wish him well in the future".