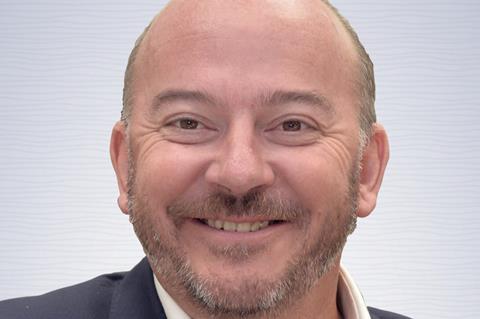 Holland & Barrett's long-standing chief executive Peter Aldis has stepped down, as the retailer continues its 'transformational growth' strategy and reorganises its leadership team.

The shake-up will see managing director for UK and Ireland Steve Carson promoted to group managing director and chairman John Walden become executive chairman.

Aldis left the business this week but will remain as an advisor on its management team to ensure a smooth transition.

He led the health food retailer for the last decade, having worked his way up over the 19 years prior to that in roles including commercial director, commercial manager, marketing director and acquisitions manager.

During his time with the retailer, Holland & Barrett launched its clean beauty range, expanded its international presence and achieved 39 consecutive quarters of like-for-like growth.

Before working for Holland & Barrett, Aldis was in store management for Asda and Currys.

"I am immensely proud of Holland & Barrett and of what we have achieved these past 10 years, most importantly helping our customers live a happier and healthier life," Aldis said. "I am pleased to be leaving the business in a strong position for the future and in the very capable hands of John Walden and Steve Carson who will take it to the next level."

Carson's promotion will see him lead the retailer internationally, having been its managing director for the UK and Ireland since April 2018. Previously he worked at Home Retail Group as retail director, followed by director of retail and customer operations at Sainsbury's Argos with responsibility for 840 stores and 30,000 employees.

Both he and Walden were key members of the Argos leadership team credited with transforming the business into a digital leader, prior to its sale to Sainsbury's in 2016.

Carson said: "I am absolutely delighted to have the opportunity to lead this great business as we further develop and deliver our strategic plan. It also gives me great pleasure to be working closely with John again, alongside our impressive executive leadership team I have been working closely with since I joined.

"Together, I am convinced we will all make a significant difference to the future growth of Holland & Barrett."
Walden, meanwhile, will undertake the expanded role of executive chairman, and will be supported by Carson and the Holland & Barrett executive team. His responsibilities include more directly driving the business' strategic agenda, building on his time as CEO of Home Retail Group, where he led the introduction of Argos' Fast Track delivery service in 2015.

He has been Holland & Barrett chairman since October 2018, and non-executive director since August 2017.

Walden said: "On behalf of the board of directors, I would like to thank Peter Aldis for his strong leadership over 29 years with Holland & Barrett and in particular his last 10 years as chief executive. He has made a significant impact in shaping Holland & Barrett and the wider health and wellness sector, and leaves the business in a position to achieve even further success in the future.

"I am delighted with Steve Carson's promotion, having worked with him in several prior roles. I have seen first-hand his exceptional leadership skills in driving operating performance and transformational change. Steve has worked closely with Peter over the past year and has made immediate positive impact at Holland & Barrett, and I look forward to working closely with Steve and our strong executive team."

The health food retailer's digital revamp will see it expand its digital capabilities across advertising, order fulfilment, information for customers and sales to meet its customers' expanding health and wellness needs. Walden told The Grocer last month that the transformation would see it appoint additional team members with digitally focused responsibilities, following its recruitment of George Goley as its first chief technology officer in October 2018.