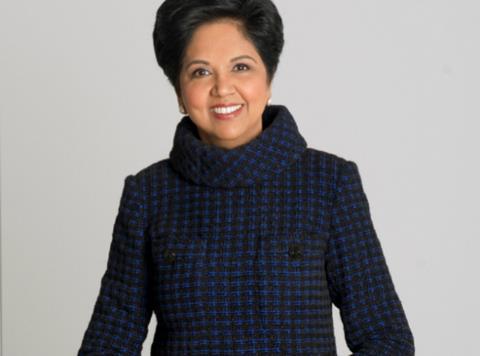 Indra Nooyi is to step down after 12 years at the head of PepsiCo, to be succeeded by company veteran Ramon Laguarta.
Nooyi will vacate the position of chief executive officer on 3 October, but remain chairman until early 2019 to ensure a smooth transition.
She joined PepsiCo 24 years ago, taking up the CEO & chairman role in 2006 and subsequently overseeing revenue growth from $35bn (£27bn) to $63.5bn (£49.1bn) in 2017 – a compound annual growth rate of 5.5%.
"Leading PepsiCo has truly been the honour of my lifetime," she said. "I'm incredibly proud of all we have done over the past 12 years to advance the interests not only of shareholders, but all our stakeholders in the communities we serve."
Through its efforts in nutrition and sustainability, the soft drinks and snacks giant had "made a more meaningful impact in people's lives than I ever dreamed possible", Nooyi added. "PepsiCo today is in a strong position for continued growth with its brightest days still ahead."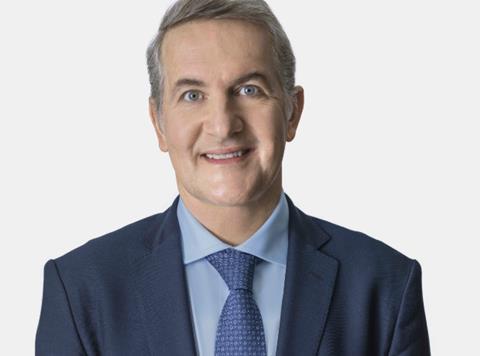 Ramon Laguarta was the ideal person to take the reins at the head of the company, she said.
"He is a terrific executive with a long and proven track record of growing businesses. He has a deep understanding of the changing preferences of consumers and other critical trends unfolding around the world, and has demonstrated that he knows how to navigate them successfully."
Laguarta has spent 22 years with PepsiCo. He is currently president, overseeing global operations, corporate strategy, public policy and government affairs. Previously, he served as chief executive officer for Europe & sub-Saharan Africa, one of PepsiCo's most complex businesses. Prior to that, he was president of PepsiCo's Eastern Europe region, having held a variety of sales, marketing and other commercial roles with the company across Europe.
He will become the sixth CEO in PepsiCo's 53-year history. All have been appointed from within the business.
"I'm incredibly humbled and privileged to be appointed the next CEO of PepsiCo, and I want to thank the board of directors for the confidence they have placed in me with their decision," said Laguarta.
"I also want to thank Indra for her overwhelming support. She has transformed the company with her bold vision and outstanding leadership, and I feel fortunate to have her as a mentor and a friend."
Speaking on behalf of PepsiCo's board of directors, presiding director Ian Cook said: "As chairman & CEO, Indra has provided outstanding leadership over the past 12 years, serving as a model both within our industry and beyond for responsible corporate stewardship in the 21st century.
"She has delivered strong and consistent financial performance, managing with an eye toward not only the short-run, but the long-run as well."
Her successor Laguarta, Cook added, was "a seasoned leader with deep experience in international markets, and the board is confident he is the right person to usher in this next chapter of growth for PepsiCo".
'Courageous advocate for change'
Simon Litherland, CEO of Britvic, said: "As PepsiCo's strategic partner in the UK and Ireland for over 30 years now, we have been immensely proud to work with Indra. She has been a courageous advocate for change, growing PepsiCo in a sustainable way for all stakeholders through her 'Performance with Purpose' strategy, and it has been an honour to work with her and the talented team she has built up during her time as CEO. I know all of my colleagues at Britvic join me in thanking Indra for her inspiring leadership and wish her all the very best for the future.
"Looking ahead, I am delighted that Ramon will be succeeding Indra as PepsiCo CEO. Having previously worked with him during his time leading the ESSA region, I am looking forward to working with him in his new role."
Richard Hall, chairman of Zenith Global, said the numbers cited by PepsiCo were testament to a formidable tenure. "She was most prescient in taking early initiatives on health and on extending the opportunities in snacking."
Meanwhile, he described Laguarta as "a man with a genuine world view and willing to take risks in order to find solutions".