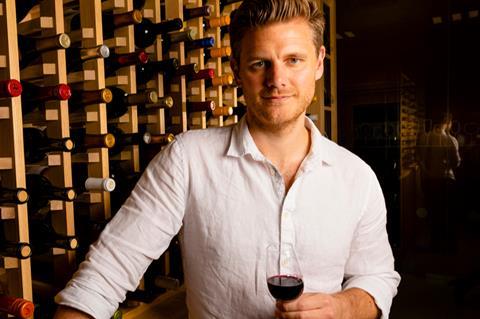 Majestic Wine has promoted its retail division MD Joshua Lincoln to lead its entire business in the UK, ahead of a major restructure of the business, The Grocer can reveal.

Lincoln's role will be UK MD for Majestic & Naked, with former Naked MD Eamon Fitzgerald moving to Ireland to take up a new role focused on sourcing new wine suppliers.
The Grocer has also learned that Majestic's head of buying, Cat Lomax, resigned from the business in January to pursue other opportunities in the trade in a move unrelated to the restructure.
Meanwhile its senior buyer Julie Buckley left earlier this month as part of what Majestic called a move to 'to a smaller, flatter team structure' for its buyers.
Majestic this morning announced plans to sell numerous Majestic stores and rebrand the remaining estate under the Naked moniker.
Majestic said it would reveal the number of stores to close - and the extent of job losses from the change - with its full-year results in June. It said it hoped to reduce the number of casualties by transferring some employees to Naked.
The group's CEO Rowan Gormley said he still believed "that a transformed Majestic business does have the potential to be a long-term winner, but that we risk not maximising the potential of Naked if we try to do both.
"Therefore we have taken a decision to focus all of our capital and energies into delivering the long-term potential of Naked, and releasing value from Majestic."
Peel Hunt retail analyst Jonathan Pritchard said the decision to focus on Naked was "not a complete surprise but the timing and the extent of the strategic shift are eyebrow-raising".
"It is clear that store-based retailing is not seen as the future here, and a buyer is being sought for the whole of the Majestic side of the group. If a taker of the chains as a whole can't be found then the shuttered number will be large."
He added: "It's always been clear that Naked was the favourite son here and with Majestic now excommunicated, all the focus will go on building that brand."
Majestic's shares were down 12.36% at the time of writing.
This article was edited on 1 April to clarify that Cat Lomax left the business to pursue other opportunities unrelated to the restructure.