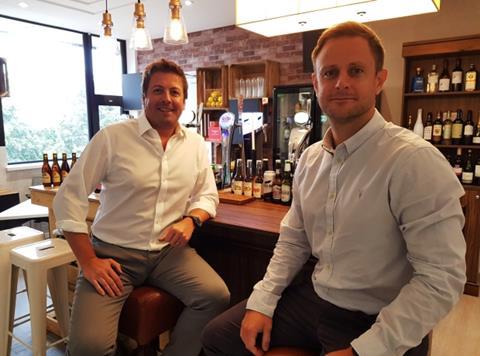 Molson Coors has boosted its senior off-trade team with two new directors for its wholesale and grocery arms.
Scott Bayliss, who previously worked at Campbell Grocery Products and Samworth Brothers, has taken up the role of wholesale director for the brewer, while Gareth Cooke, previously strategy development controller at PepsiCo, has joined as grocery director.
The duo would "be responsible for helping Molson Coors' grocery and wholesale customers drive value by equipping them with a profitable mix of products, and ensuring they are well-positioned to meet consumers' changing consumption behaviour", said the brewer.
Both will report to Molson Coors sales director Alpesh Mistry. "With Scott and Gareth's in-depth retail experience, they will bring a fresh perspective to how we can support our off-trade customers," said Mistry.
It was "an increasingly challenging time for retailers and wholesalers as they face more competition, deal with changing consumer behaviour and manage rising costs," he added. "With recent mergers in the retail sector, I have seen more changes in the industry than ever before in my 16-year career."
The news follows Molson Coors' acquisition of Suffolk cider brand Aspall at the beginning of this year.
Molson Coors said it planned to use its marketing, distribution and logistics heft not just to grow Aspall in the UK, but to "establish a leading presence for the brand in key markets around the world".