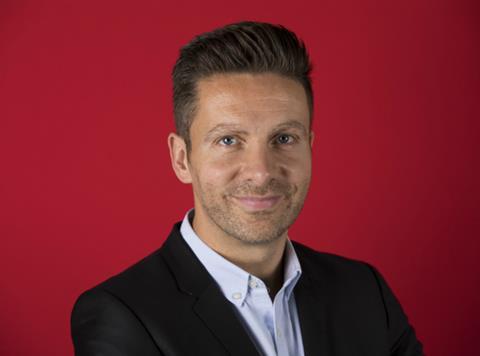 Kellogg's today named Oliver Morton as the new managing director of its UK & Ireland arm.
He takes on the role with immediate effect, having previously been director of senior sales & commercial. He replaces David Lawlor, who has been promoted to run Kellogg's cereal business for Europe, the Middle East & North Africa, based in Dublin.
Morton joined the company in July 2016. He began his career in fmcg at Molson Coors in 2001, before moving to Burton's Foods (now Burton's Biscuit Company) and then Procter & Gamble. In November 2006, he joined PepsiCo, where he reached the position of wholesale director before joining Mars, which he left last summer as UK sales director for Wrigley.
His appointment as MD came as result of his leadership of the commercial division, approach to building fresh relationships with the trade, and stabilising and growing sales of Kellogg's biggest cereal brands including Crunchy Nut, Corn Flakes and Coco Pops, said the company.
Morton said he had "thoroughly enjoyed the challenge" of his previous position. "With this new appointment, I am looking forward to the next step in our journey and working closely with our trade partners in maintaining our growth trajectory."
Lawlor, who has worked for Kellogg's for more than 25 years and moved from running its Russian business to take the helm of UK & Ireland in August last year, is to relocate to Ireland with his family.
Morton had "thoroughly enjoyed the challenge" of his previous position, he said.