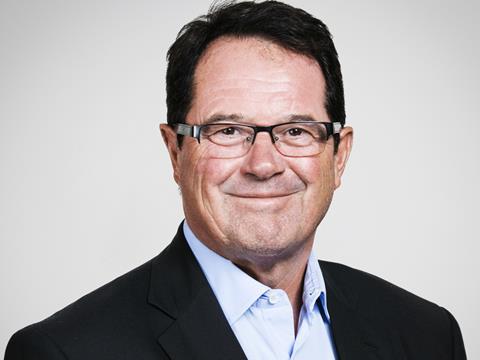 Premier Foods has appointed Keith Hamill as its new chairman to replace David Beever, who will step down from the board after nine years.

Hamill, a non-executive director of easyJet and Samsonite International, will join the board on 1 October as non-executive chairman designate and take over as chairman on 9 November.

Beever faced heavy criticism from shareholders at last year's AGM over his handling of the failed McCormick takeover with more than 12% objecting to his re-election to the board.

He was singled out for criticism by US hedge fund Paulson, Premier's second-biggest shareholder, in April 2016 after the board rejected an offer from McCormick worth more than double the business' market value in favour of a co-operation agreement between the Mr Kipling owner and Japanese group Nissin Foods.
However it is understood that relations between Premier and its shareholders have improved since then and at this year's AGM which was held last montth, Beever's re-appointment was approved by over 99% of shareholders.

Hamill was previously chairman of Go, the low-cost airline founded by British Airways, prior to its acquisition by easyJet in 2002. He has also served as chairman of Collins Stewart, Heath Lambert and Avant Homes and of the council of Nottingham University. Hamill comes with plenty of financial expertise as former finance director of WHSmith, Forte and United Distillers and a partner at PwC.

Ian Krieger, senior independent non-executive director of Premier Foods, said: "We are delighted to welcome Keith Hamill, OBE, as chairman of the board and look forward to working with him to deliver long-term value for shareholders. Keith's background in consumer-facing businesses in addition to his breadth of experience as a chairman and non-executive director will be invaluable as we continue to focus on our strategic objectives. I would like to thank David Beever for his commitment and significant contribution to the company over the last nine years and extend our very best wishes to him as he reduces his work commitments."

Hamill said: "I am very pleased to be joining Premier Foods and look forward to working with the team to deliver value from its great portfolio of brands."

Beever said: "It has been a privilege to have served as chairman for five years and to have worked with such a talented and dedicated executive team."