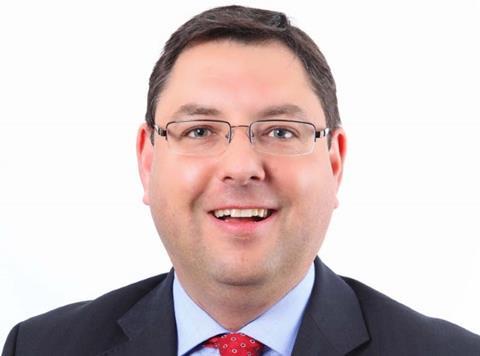 Ginsters and Soreen owner Samworth Brothers has appointed former senior Tesco executive Richard Marris to the newly created role of brands director.
Previously commercial director for fresh foods at Tesco, Marris will start in his new position on 2 November. He will take responsibility for Ginsters, Soreen and the Ginsters Van Company – as well as any future branded acquisitions – and report to Samworth's CEO Lindsey Pownall.
Marris has worked for Tesco since January 2009 and was previously the retailer's category director for chilled convenience foods and category director for produce. Before that, he spent 14 years at Mars in a range of commercial roles.
"I am delighted to be joining Samworth Brothers," said Marris. "I have had the opportunity to observe and work with the group in some of my previous roles and it has a much deserved reputation for quality, operational excellence and innovation. It already has exciting brands with strong heritage but, even more importantly, a big appetite for future growth and development."
Pownall hailed Marris's "outstanding blue chip brand experience," which he said would help the group maintain its strong recent branded performance.
"Over the past few years our brand portfolio has been developing strongly," said Pownall. "Ginsters has seen continued success and Soreen, which we acquired last year, has proved to be an excellent addition. I believe our new structure with a director responsible for all brands provides the focus needed to accelerate our growth."
As well as Ginsters and Soreen, Samworth owns a number of other divisions primarily supplying own label products.