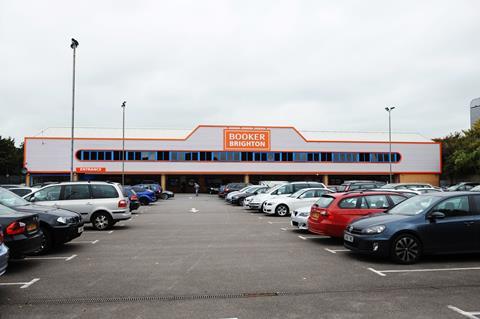 Tesco is set to take a more direct role in the buying department of its Booker wholesale arm.

The shake-up has been triggered by the retirement of Booker commercial director Andrew Thompson, who is stepping down at the end of the month.

Thompson's role is to be filled by Dominic Morrey, who has been Booker trading director for nine years. Unlike Thompson, who reported only to Booker CEO Charles Wilson, Morrey will also report directly to Tesco chief product officer Andrew Yaxley.

The Grocer understands Yaxley will be tasked with increasing income from the combined operations of Tesco and the wholesale giant it merged with in 2018.

A Tesco spokesman said: "Before Christmas we shared with colleagues Andrew Thompson's decision to retire in March after a fantastic 16 years with Booker. Dominic Morrey will lead the Booker product team, and will also have a dotted line into Andrew Yaxley, chief product officer for Tesco.

"This structure will ensure Booker further leverages Tesco product expertise to improve choice, quality, prices and service for our catering and retail customers."

The move to give Tesco more operational control over Booker has received a mixed reaction from industry experts.

One supplier source said: "It makes perfect sense for Tesco to do this. In fact it's surprising it's taken them so long. If you are looking to increase synergies across the combined group, it makes no sense to have different operations reporting into different people."

However, another source warned giving Tesco's buying team control over Booker was "full of risk. The trouble is, if you have Tesco people making buying decisions for Booker, they are not experienced in the wholesale field. Likewise, if you have Booker staff buying for Tesco."

In January, Tesco CEO Dave Lewis told analysts Booker had delivered "strong growth" in a subdued market. Like-for-like sales at Booker were up by 4.1% over the 19 weeks to 4 January.

The merged has included the rollout of more than 200 bulk buy areas across Tesco stores selling Booker products, as well as Tesco fulfilling more than 25 Booker sites with chilled products. A wider rollout of Tesco own-label products across Booker stores has not moved as quickly as some expected.

Tesco has targeted synergies of more than £200m from the tie-up by 2020/21.