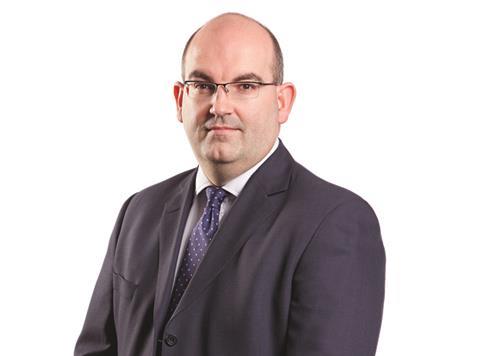 Morrisons has replaced its commercial director Darren Blackhurst, in a move that sees finance boss Trevor Strain take on a powerful new role with the retailer.
Strain will take over Blackhurst's role as group commercial director with immediate effect, as the new group chief finance and commercial officer, pulling the strings on Morrisons' buying operations.
Former Tesco and Asda commercial director Blackhurst joined Morrisons in 2015 as group commercial director, after returning to grocery following a five-year hiatus that included spells as chief executive of Matalan and commercial director of B&Q.
Morrisons said he would be moving to a "projects role", reporting to CEO David Potts.
The Grocer understands the role will primarily revolve around developing Morrisons' sourcing capacity, including looking at how it adapts its sourcing businesses post-Brexit.
It is also understood Potts wanted to reward Strain with bigger responsibilities in return for the key role he has played in the retailer's turnaround.
Former Tesco executive Strain joined the Morrisons board as chief financial officer in 2013, having started as commercial and operations finance director in 2009.
Prior to joining Morrisons, he held a number of executive roles at Tesco, including property finance director and UK planning and reporting finance director.
"Trevor has played, and continues to play, a critical part in the ongoing turnaround of Morrisons and his responsibilities are already significantly wider than those of the traditional CFO, including our property and online operations," said Potts.
"Now is the right time for him to take on the important new responsibilities of commercial director, where he has already been increasingly involved.
"Trevor has built an outstanding finance team, with significant strength in depth, providing the capacity required for his new responsibilities.
"We are now in our fourth year of the Morrisons turnaround and I would like to thank Darren for the contribution he has made as commercial director during that period. He joined at the start of a critical period for Morrisons, and has played a key role in improving the shopping trip for customers and developing our relationship with suppliers."
Shore Capital analyst Clive Black said: "We see this change, and the concomitant adjustments to management reporting lines as the ongoing evolution of Morrisons' human capital, embracing the development of capability and broad succession. Morrisons has been a very successful turnaround story, with Messrs Blackhurst and Strain key cogs in the delivery engine, and we believe the future remains bright for this fixing, broadening and growing food maker and shopkeeper.
"We note the clear praise from Mr Potts, stating the key contribution Mr Blackhurst has made in the evolution of the shopping trip and the relationship with suppliers during a critical period.
"Morrison has executed a textbook transformation under Mr Potts, manifested in a structurally stronger business, and a robust financial output for shareholders, noting our expectation for recurring special capital return. That self-improvement is an output of a more streamlined and capable management team."