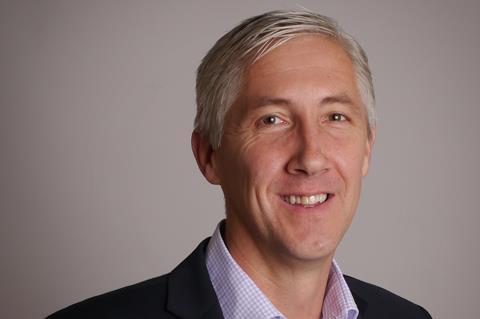 Outgoing Unitas Wholesale MD Darren Goldney is joining wholesaler Pricecheck in the new role of commercial director in May.
Goldney will join the family-owned fmcg wholesaler, itself a Unitas member, as a board director alongside joint MDs (and brother and sister partnership) Debbie Harrison and Mark Lythe.
Pricecheck said the senior hire marked a "significant moment" in its growth plans. With the wholesaler aiming to double sales to £200m in five years, it's hoping Goldney's branded contacts can turn Pricecheck into a mainstream player.
Goldney led the merger between Landmark Wholesale and Today's to form the UK's largest wholesale buying group, Unitas, in 2018. Prior to that he had a two-year spell as commercial director at Palmer & Harvey, following 21 years with CCEP.
"Darren's experience speaks for itself. We've enjoyed working with him at Unitas and are excited to welcome him to the Pricecheck team," said Harrison.
"His arrival showcases our confidence in the future of Pricecheck and Darren's knowledge and understanding of branded supplier partnerships will be a crucial piece of our growth plan."
Goldney added: "Pricecheck's growth is one I've been following and supporting for a number of years so I very much look forward to joining the team and playing my part in the journey. With the company's ambition to double in size, it certainly looks a very attractive place to be for the future.
"My time at Unitas has provided unique and interesting insight into 160 businesses and Pricecheck has always been one of the many great businesses who stand out, by acting not just as a wholesaler, but as a distribution partner with a range of targeted added value capabilities. I love this channel and the hugely important role that independent wholesalers play. I'll look forward to applying my knowledge of the market to create value for Pricecheck and its stakeholders."
Goldney is succeeded by John Kinney at Unitas Wholesale, while wholesale veteran Mark Aylwin also takes over as chairman from Simon Hannah this month.