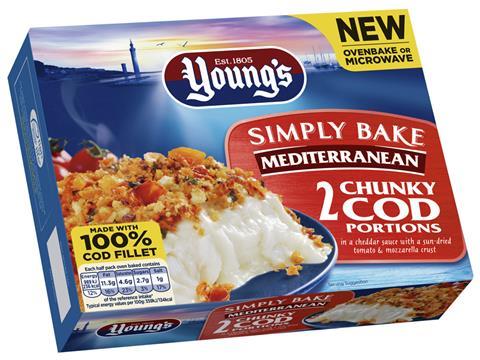 Young's Seafood has appointed Duncan McIntyre as its new group operations director.

McIntyre will begin his role on 12 March replacing Steve Lidgett, who retires in April.

The appointment had been made to "strengthen Young's senior leadership team as it focuses on the delivery of the business's strategic objectives" Young's said.

McIntyre is set to join from Nomad Foods where he is supply chain director responsible for the manufacture and distribution of more than 300,000 tonnes of frozen fish, vegetables and meals per year.

He previously held director level roles with Weetabix, Boots and GlaxoSmithKline, which saw him modernise operations and improve global supply chains and customer service, added Young's.

"Duncan's extensive operational experience will be extremely valuable as we look to execute our long-term growth strategy," said Young's CEO Bill Showalter.

Earlier this month Young's launched in the US with nationwide listings in Walmart and Sam's Clubs following a partnership with frozen fish importer The Fishin' Co. The Grimsby-based company has also set its sights on the Chinese market and expansion in Europe where a non-competetitive agreement with Findus was set to expire in November, Showalter told the Press Association this week.

It comes amid speculation that Young's could be gearing up for a sale, following reports that the Japanese owner of Princes, the Mitsubishi Corporation, had approached the private equity owners of Young's late last year.