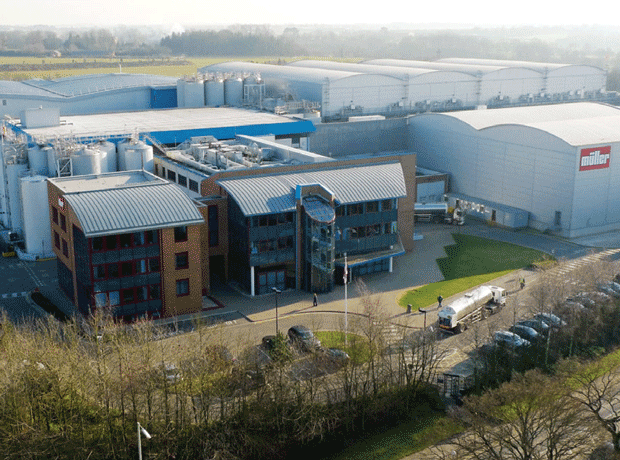 Up to 43 jobs could be at risk at Müller Dairy's facility in Market Drayton, Shropshire as part of a "strategic review of operational efficiencies" by the business.
The company has entered a 30-day period of consultation at the site, which employs around 800 staff, and manufactures Müller brands such as Müller Corner and Müller Rice.
Müller said the business would "work closely with employees who are affected by these proposals during the consultation period to ensure that their views are taken into account, and that wherever possible the impact of the proposed changes can be minimised".
It added that no decisions on the amount of job losses would be made until the end of the strategic review.
"We must continually adapt to changes in the requirements being made of us," said Müller Dairy operations director Roger Emery. "We operate in a very competitive environment and it is important that our structure reflects the current and future needs of the business."
He added that it was "right that we take time to undertake a review which takes into account the views of our employees".